How to acquire business education in Nigeria to gain financial freedom
Acquiring practical business education in Nigeria is the way to go if you want financial freedom. It's this knowledge that will give you wealth so that you can benefit from those things that make life worth living. Why did I say so?
Business Education in Nigeria to Gain Financial Freedom
Presently, Nigeria educational system does not equip you with the knowledge that will empower you to be self-employed and gain financial freedom. Our educational policy encourages theoretical studies to get good grades and get a high-paying job after graduation.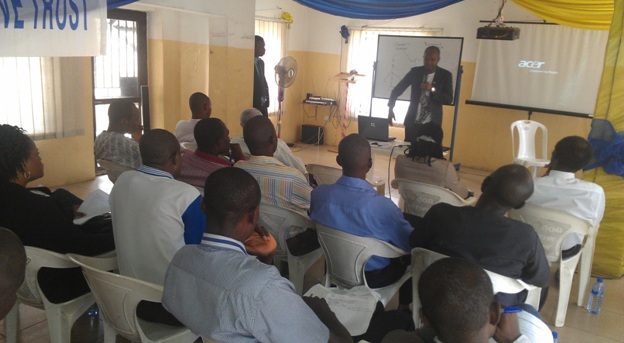 That form of education may have been working in the past, but not in this 21st century because the jobs are no longer there. With the present global economy recession, most companies are downsizing their employees.
You can now imagine the fate of thousands of students, without financial knowledge that is passing out every year from our universities and colleges.
What is the way out? You should accept responsibility for your life. You should stop blaming others for your predicaments. The solution is to acquire entrepreneurship knowledge that will help you to start and run a business successfully.
Presently, there are hundreds of people that are running successful internet businesses from home. There are others that have started small businesses and have nurtured it to a big company and are now employing others.
Because of lack of business education in Nigeria, most people believe that for them to set up a business, they need large capital to get started. With such mindset, they keep procrastinating, they never get started.
You must understand that most corporate businesses you are seeing today actually started small. Without taking the first step to begin, you will remain stand still and poor.
Here are case studies of people that have acquired business education in Nigeria, they started small and have successfully grown the business to big companies. Let me start with the story of Mrs. Kehinde Kamson, the chief executive officer of the popular Sweet Sensation. She started her confectionary business from her backyard for eight years before the first outlet was opened. That business has now grown into several outlets in Nigeria.
Another person that has developed himself with business education in Nigeria is Dr. Frank Nneji, founder, and chairman of ABC Transport.
As a student in the university, he started the business of printing and selling of past question papers to students. He later upgraded the business to selling clothing materials and lastly to transportation using his car as a taxi to carry students.
He went into full transport business after his National Youth Service using his N750 bicycle allowance as the initial capital.
Today that business he started with bicycle allowance as seed capital has grown to a big company.
In conclusion, this article encourages you to take action by developing yourself with business education in Nigeria. If you are interested in learning practically how to make money from network marketing business opportunity you can reach me.
Sir Isaac Newton's principle that states a "body at rest tends to remain at rest, and a body in motion tends to remain in motion." This applies to the law of activities. Once you have taken the first step, the next steps seem easier to take.
---
Join Kedi Business and Gain Financial Freedom. Click here for detail information to be a member.
---
Olabode Oruku is the chief executive officer of Oruku Consultancy Services. The company offers proven business idea, online and offline marketing consultancy services to small business owners.
You can reach me on mobile phone 08033205456, 08121325411 or  Click Here To Send A Mail.
We strive to provide success information on this website that adds value to YOU in all aspect of life.
---
---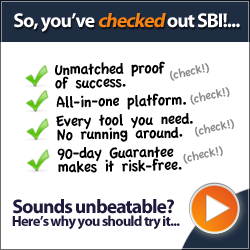 ---
---
FREE SEMINAR: How to Start your own business and Make it Outrageously Profitable: Click Here For Details
---
Proven Internet Marketing Training For Small Business Owners Click here for details
---
P.S. We do recommend detoxification of the body system before any treatment to enhance result. The supplements for detoxification generally are Colon Cleanse tea, Constilease, Gastrifort, Refresh tea and Qinghao.

---
---
---
Subscribe Free to Nigeriaweb Success Newsletter For Success
Information on Nigeria
---
---
Business Perception: Your business perception goes a long way to determining your success or business failure. Here is an analogy to buttress my point.  In the olden days, sailors feared to venture far into the distant ocean because they thought the earth was flat as a table. They thought that when they reach the edge of the earth,  they would slip down and perish in the bottomless ocean. We know today that this is not true.
Entrepreneurship Development: I hope the information I am sharing on business education in Nigeria on how Dr. Mike Adeniyi Ishola Adenuga, chairman of Global communications who is one of the most successful entrepreneurs in Nigeria, is using power of persistence as a ladder to moving forward in business will be a tonic to you.
Entrepreneurship Education: If you are interested in acquiring business education in Nigeria, you must understand that formal schools like university, polytechnics and colleges cannot provide you such knowledge.
Entrepreneurship Definition: Most probably, you have heard people asking about entrepreneurship definition several times before and also about the need for more people to give it serious consideration. If you are one of the uninitiated, you might have wondered what it's all about. In this piece, we will attempt to make the concept clearer and expose some associated benefits.
Entrepreneur Ideas: If you are searching for entrepreneur ideas to expand the scope of your business, or you are not one yet but currently brooding on what business venture to invest in, then you have already made the right move in trying to find resources that will help guide you accordingly.
Growing a Small Business: In a developing country like Nigeria, small businesses make up the lifeblood of national development as it is the major source of livelihood for millions of households, even as they play an important role in providing goods and services directly to the consumers.
Law of attraction: is a natural principle that you can apply to attract success to your business. As we know, without success no business can survive, so this information on business education in Nigeria should interest you.
Low cost business ideas: There are many things that the prospective business owner needs to put into consideration. Firstly, there must be a profitable idea in mind that has been well thought out to give a clear picture of how the business will be run in order to create value, meet specific customer needs and how this can translate into money for the entrepreneur. 

How to attract good luck to your business like most successful entrepreneurs are doing is the information I will share with you on this page. I will focus on success entrepreneurs like Sunny Obazu-Ojeagbase, Larry Izamoje and Robert Kiyosaki.
Persistence in Business: The importance of persistence in business can never be over-emphasized. If you have the best of vision or idea for a business, you may still never be able to attain the success you desire without being persistent at what you do.
Residual income is the continual inflow of cash through a business venture that does not require the additional efforts of the business owner, once the initial system has been established. 
Starting your own business is one of the proven ways to gain financial freedom. Another option is to get a lucrative employment package that comes with a huge pay packet, and then working to ensure that this pay is not only sustained but is increased from time to time so as to meet with changing economic realities. 

Successful Entrepreneurs: These 9 traits are common with successful entrepreneurs In Nigeria. I hope you will find the information helpful to your business. Let's get started.
Small Scale Business in Nigeria: One of the factors contributing to the failure of business in Nigeria is because some owners lack integrity. In order words, these entrepreneurs are not sincere with their customers.
Starting a business or even raising a family, be it in getting an education, having an employment, is all for a purpose. Everyone in life is motivated by something, all life's pursuit. We might not spend most of our time thinking about this purpose, but in our daily work, we have that innate knowledge that the small accomplishments from today's efforts add up to something bigger that we are building for tomorrow.

Business Opportunities in Nigeria Are you searching for information on starting a business in Nigeria? The best bet is to learn how to create information products. Presently, there are many Nigerians that have turned their lives from rag to riches by becoming an information entrepreneur. 
Business Nigeria Opportunity Do you know that the present economy recession offers extraordinary business Nigeria opportunity for you? Yes! For better understanding, let me begin by telling you a story from Akio Monita. He is a co-founder of Sony Corporation and regarded as one of the most successful sales person from the western world. 
Small Business in Nigeria The logical way to gain financial freedom is to start a small business in Nigeria. It has been observed that most Nigerians that are wealthy started with a small business which they gradually nurture to a big corporation. 
Small Business Tips If you are searching for small business tips that will help you run your business successfully, the information I am about sharing with you will be useful. It's a practical business education in Nigeria.
Business Ideas I will begin this article on business ideas with this quote from Harvey S. Firestone, "if you have ideas, you have the main asset you need, and there isn't any limit to what you can do with your business and your life. Ideas are any man's greatest asset." 
Starting a business in Nigeria is the way to go if you truly desire financial freedom in the present economy. With the continued problems in getting a paid job, downsizing and bankruptcy in the economy, many Nigerians are looking for alternatives. It's not surprising that the trend in the economy now is to become self-employed. Unfortunately, most people taking this bold and positive step are failing. Why?
Work From Home: KEDI HEALTHCARE, a work from home business opportunity, during its 5TH Car Award and 10TH anniversary awards 100 brand new cars, land, 8 villa and an array of exquisite gifts to her noble distributors. It's a practical business education in Nigeria.
What is business opportunity or how can you identify business opportunities in Nigeria? By just taking a look around, you will see the stark differences between the rich and the poor. 
---
Return to Nigeriaweb Success Home
---