Cardiovascular Diseases: Risk Factors, Symptoms and Treatment
Cardiovascular Diseases: The circulatory system is an organ system that permits blood and lymph circulation to transport nutrients (such as amino acids and electrolytes), oxygen, carbon dioxide, hormones etc. to and from cells in the body, to nourish it and help to fight diseases, stabilize body temperature and to maintain homeostasis.
Symptom of cardiovascular disease
Ø  Chest pain, pressure or a squeezing sensation, especially after excretion
Ø  Pain in the arms, jaw, or back, and especially the left shoulder
Ø  Shortness of breath or difficulty catching your breath
Ø  Loss of vision
Ø  Numbness in any part of the body
Ø  Dizziness or a feeling of light headiness
Ø  Sudden severe headache
Ø  Bluing of the lips
Ø  Faster or abnormal heartbeats, a sensation that your heart is skipping beats
Ø  Nausea
Ø  Fatigue
Ø  Confusion, lack of balance or difficulty talking
Ø  Coldness in the extremities.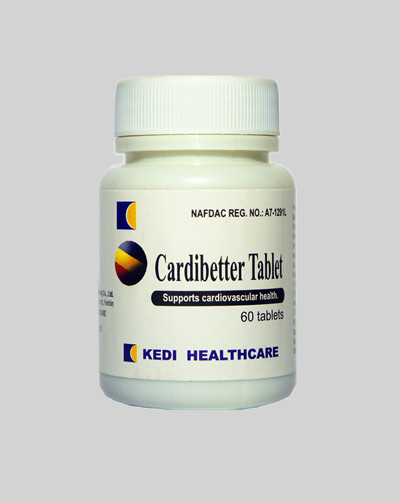 Risk Factors of Cardiovascular Diseases
There are many risk factors associated with coronary heart disease and stroke. The major risk factors are tobacco use, alcohol use, high blood pressure (hypertension), high cholesterol, obesity, physical inactivity, unhealthy diets, have a high prevalence across the world.
Tobacco use, whether it is smoking or chewing tobacco increases risks of cardiovascular disease. The risk is especially high if you started smoking when young or smoke heavily as a man or woman. Passive smoking is also a risk factor for cardiovascular disease.
Physical inactivity increases the risk of heart disease and stroke by 50%. Obesity is a major risk for cardiovascular disease and predisposes you to diabetes. Diabetes is a risk factor for cardiovascular disease.
Type 2 diabetes is a major risk factor for coronary heart disease and stroke. Diabetes ailment doubles the chances of heart disease. If you do not control diabetes then you are more likely to develop cardiovascular disease at an earlier age than other people and it will be more devastating.
If you are a pre-menopause woman, your diabetes cancels out the protective effect of estrogen and your risk of heart diseases rises significantly.
Of particular significance in developing countries is the fact that while they are grappling with increasing rates of cardiovascular disease, they still face the scourges of poor nutrition and infectious disease. A diet high in saturated fat increases the risk of heart disease and stroke. It is estimated to cause about 31% of coronary heart disease and 11% of stroke worldwide.
Alcohol consumption can as well damage the heart muscle.
Certain medications may increase the risk of heart disease such as the contraceptive pill and hormone replacement therapy (HRT).
Age is a risk factor for cardiovascular disease. Risk of stroke doubles every 10 years after age 55.
Family history of cardiovascular disease is another factor.
Cardiovascular diseases are the leading cause of death worldwide. The more risk factors the greater is the likelihood of death, unless you take action to modify your risk factors and work to prevent them not compromising your heart health.
Hypertension is the single biggest risk factor for stroke. It also plays a significant role in heart attacks. It can be prevented and successfully treated but only if you have it diagnosed and stick to your recommended management plan.
Abnormal  blood lipid levels with high cholesterol, high levels of triglycerides, high levels of low-density lipoprotein or low levels of high-density  lipoprotein (HDL) cholesterol all increases the risk of heart disease and stroke.
Treatment for cardiovascular diseases
Changing to a healthy diet, exercise and safe medication can modify your blood lipid profile. Using our herbal product Cardibetter will reduce your risk of cardiovascular disease significantly, no matter how long you have developed heart problem.
Cardibetter tablet keep your cardiovascular system healthy and fit at any age. The functions are:
Ø  Improves heart function
Ø  Improves blood circulation
Ø  Effective for coronary disease
Ø  Effective for choking sensation in the chest
Ø  Helpful for hypertension/ cardiovascular diseases.
---
You can order for Cardibetter Tablet to treat cardiovascular diseases.
We sell member price to encourage patronage and membership after you have  result that our food supplement works.
The price is N7,100 excluding cost of delivery. We offer prompt delivery of the product using courier services for between N500 and N1,000 within Lagos. Delivery cost with transportation to respective park cost between N1,000 - N1,500 which depend on your location. Delivery with EMS courier service cost between N1,500 - N2,360.  
Call us on Mobile: 2348033205456 or  click here to send mail.
Bank Deposit Account:
Bank Name: First Bank Plc
Account Name: Oruku Consultancy Services
Account Number: 2015792963
After Payment text the following information to phone 08033205456
Name of Depositor:
Amount Paid:
Address to Deliver Product:

P.S. Kedi Products Recommendation For Cardiovascular Disease: Cardibetter N7,100 and Cordy Royal Jelly N7,640.
P.S.S. Product(s) will be deliver in 3 working days for those outside Lagos. Those within Lagos may get the product same day.
---
Click The Bank Images For Payment Details

---
Click here to join our Kedi Network Marketing Team and enjoy lifetime mentoring, FREE online and offline marketing training to help you succeed in the business.

---
Olabode Oruku is a Chinese herbal health consultant and the chief executive officer of Oruku Consultancy Services. The company offers proven business idea, online and offline marketing consultancy services to small business owners.
You can reach me on mobile phone 08033205456, 08121325411 or  Click Here To Send A Mail.
We strive to provide success information on this website that adds value to YOU in all aspect of life.
---
---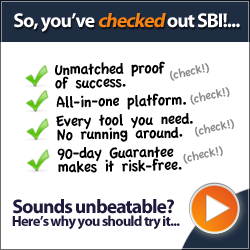 ---
---
FREE SEMINAR: How to Start your own business and Make it Outrageously Profitable: Click Here For Details
---
Proven Internet Marketing Training For Small Business Owners Click here for details
---
Kedi Healthcare Price List From 1ST April 2017
---
P.S. We do recommend detoxification of the body system before any treatment to enhance result. The supplements for detoxification generally are Colon Cleanse tea, Constilease, Gastrifort, Refresh tea and Qinghao.

---
---
---
Subscribe Free to Nigeriaweb Success Newsletter For Success
Information on Nigeria
---
---
Blood Pressure: Cordy Royal Jelly helps to regulate blood pressure, strengthen the heart muscle, treatment of cardiovascular diseases and helps the vascular system by improving the circulation. It's Nafdac Registered.
Heart Failure Treatment: Herbal medicines is another very helpful means of keeping a healthy heart and to treat cardiovascular diseases. Herbal medicine for heart disease is available that help decongests blood vessels of excess fat and remove free radicals from the bloodstream. Taking them can ensure that you remain healthy and away from the dangers of a heart failure.
Herbal treatment for hypertension: The circulation of blood through the body is a vital flow that sustains life which is why it is important that everyone knows the state of their blood pressure. 

Hypertension: When it comes to causes of hypertension, also referred to as high blood pressure, 80 to 90 percent of patients have no direct cause.  In this case, it is called primary hypertension. 
High blood pressure, also known as hypertension, is underplayed despite the fact that it is killing more numbers of people than some very popular diseases such as HIV/AIDS and cancer.

High blood pressure symptoms: To wait for it before going for your medical checkup could put you at a higher risk, this is because it is possible not to notice any symptom yet you may be having high blood pressure in your system.
High blood pressure treatment: There are some diseases in the body that develop gradually and silently until its effect manifests unexpectedly into a full blown attack that can lead to an instant and sudden death of the individual, one of such disease is high blood pressure.
Treatment for nervous breakdown: The nervous system is one of the most complex parts of our body, with millions of nerves running all through the body and forming connections that keep us in a good state of mental and psychological health.

---
Return to Nigeriaweb Sucess Home Page

---
---