Land: City Garden Estate FAQ (Frequently Asked Questions)
Location of land: Agbara/Alapoti Road, Near Igbesa, Off Lagos/Badagry Expressway.
Q.    Where Is City Garden Estate?
A.     City Garden Estate Is Located At Alapoti/Ota After Crawford University, Near  
              Agbara, Ota / Odo-Odo Local Government Area Of Ogun State.
·         15 Mins Drive From Cannan Land
·         10 Mins Drive From Atan
·         15 Mins Drive From Alaba Int'l Market
·         15 Mins Drive From Lagos Trade Fair Complex
·         25 Mins Drive From Festac Town/Mile 2
·         15 Mins Drive From Lagos State University Lasu
·         5 Mins Drive From Agbara Industrial Estate
·         15 Mins Drive From Badagry
·         35 Mins Drive From Sango Tollgate
·         15 Mins Drive From Agbara Linking To 10 Lanes Lagos-Badagry Expressway Under Reconstruction.
Q.   What Are The Names Of Other Estates And Industries Etc Within 2km Radius
        of City Garden Estate?
A.     Crawford University, Covenant University, Gateway Polytechnic, Ronic Polytechnic, Loral Int'l School, New China Town, Ogun State Free Trade Zone, Atan International Market, Opic Residential/Industrial Estate, Agbara Residential/Industrial Estate, Cannanland Numerous Other Estate, Etc.
 Q. Who Is The Developer Of The Estate?
B. Two Ace Nig. Ltd.
 Q. What Is The Price Of The Plot?
A. The Promo Price Is N400, 000. The Actual Price Is N600, 000.
 Q. What Is The Size Of Per Plot?
A. 648 Square Meters, 60ft By 120ft Square Meters, Or 18 Meters X 36 Meters.
 Q. Is There Any Encumbrance On The Land?
A. It Is Free From Every Known Government Acqusition No Adverse
      Claimant.
 Q. Where Is The Road Linking To The City Garden Estate?
A. Ongoing 10 Lane Lagos-Badagry Expressway Road, Agbara Road Lusada, Idiroko 
     Road Alapoti Road.
 Q. What Type Of Infrastructure Will The Developer Provide?
A. Perimeter Fencing, Earth Road, Transformer and Connection To The National
    Grid, Bolehole Water Supply, 24 Hours Security, Club House, School, Hall,
     Minimarket.
 Q. Is There Any Restriction As To The Type Of Building I Can Build?
A. Yes, You Are Limited to Build The Residential House Within The Area Designated
    As Residential and Commercial Houses On Area Designated As Commercial.
    Provision of Shop In Residential House And Building Tenement House Type
    (Popularly Known As Face Me and Face You) Is Not Permitted.
 Q. Is There Any Limit To Commence Work After Allocation?
A. You Can Start After Allocation by Which You Will Be Encourage To Commence
    Work Immediately To Control Weeds. Also In Case Where the Land Is Left Unkempt.
    The Developer Will Enter On the Land to Keep It Tidy No Expenses Incurred Will Be
   Transfered To You. Otherwise You Will Reserve the Right to Sell Out Rightly At
   Market Prevailing Price or Two Ace Nig. Ltd. Buys Back From You
 Q. Is Electricity Going To Be In 24/7?
A. No, Because We Are Not Providing Electricity Back Up Like Generator Except The
     Estate Association Unanimously Wants To Pay For It While We Manage It.
 Q. How Will Payment Be Made, Is the Estate To Be Managed By Two Ace Nig, Ltd.?
A. Yes. It Will Be Managed By Two Ace Nig. Ltd., Payment Will Be Made Into The
     Company Bank Account Like Gt Bank And Diamond Bank.
 Q. Will There Be a Standby Generator?
A. No, Except For Security Light and Water Supply.
 Q. Is There Going To Be A Central Borehole?
A. Yes, But Strategic Places.
 Q. Will Each House Have Water Access To Water?
A. Connection of Water Is At Fee per Monthly Serviced.
 Q. We Will Be Responsible For Building Plan And Approval Cost?
A. Individual Will Be Responsible For the Cost of Building Plan Approval, Though
     Two Ace Nig. Ltd. Can Help You With Approval Logistics At No Extra Cost.
 Q. What Other Payment Do I Make From The Payment Of The Land?
A. Survey Fee And Legal Document Is Development Levy Yet To Be Determined By
      Two Ace Nig. Ltd.
 Q. The Development Levy Will Be Used For What?
A. Provision Of Drainages And Electricity Poles, Strings For Distribution For Energy.
 Q. What Do I Get After The Completion For The Payment Of The Land?
A. Official Receipts, Deed of Contract, Letter of Allocation, Certificate Of
     Payment, Congratulation Letter from Lawyer, Photocopy of Survey Plan And
     Deed of Assignment & Copy Of C Of O.
Q.   What Is The Cost Of Survey Fee And Legal Document Fee?
A.   The Survey Fee Is N90,000 And Legal Document Fee Is N60,000 .
Q. What Type Of Title Does City Garden Estate Have On The Land?
A. Survey Plan & Layout
Q. Does City Garden Estate Have Certificate Of Occupancy?
A. Two Ace Nig. Ltd. Has Initiated The Process Of Getting A C Of O. And Approved
      Layout Plan for the Estate.                                                                                     
 Q. What Happen If I Cannot Complete Payment or Default the Payment Of Monthly Installment?
A.   You Will Get Total Money Paid Less 30% Administrative Expenses And Agency Fee.
 Q. Can I Pay a Deposit and Balance at Any Time within the Duration of Tenure  
     Chosen E.G. 18 Months?
A. After the First Payment of Initial Deposit You Are Expected To Pay the Balance
    Monthly, Non Payment Monthly As At When Due Will Be Treated As A   
    Fundamental Breach Of Contract Which Can Lead To Termination Or Revocation Of  Contract.
 Q. Does City Garden Estate Charge Interest On The Balance Of Payment?
A. The Transaction Is Interest Free.
Q. Can I Start Construction Or Building On The Land Now?
A. After Full Payment.
Q. Is the Road to the Estate Good and Motorable Even During The Raining Season?
A. Yes, the Road To The Estate Is Very Motorable And Accessible Even At The Peak Of The Raining Season.
Q. Can I Build My Self With My Specification?
A. Yes, But After An Appropriate Plan Check By Two Ace Nig. Limited In Accordance With Estate Guidelines.
For Further Details call/text: 08033205456
---
For more information on City Garden Estate land for sale, you can call us on mobile: 2348033205456 or click here to send us mail.

---
---
Olabode Oruku is the chief executive officer of Oruku Consultancy Services. The company offers proven business idea, online and offline marketing consultancy services to small business owners.
You can reach me on mobile phone 08033205456, 08121325411 or  Click Here To Send A Mail.
We strive to provide success information on this website that adds value to YOU in all aspect of life.
---
---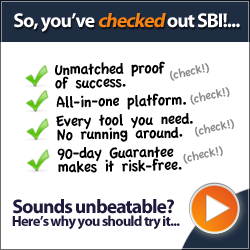 ---
---
FREE SEMINAR: How to Start your own business and Make it Outrageously Profitable: Click Here For Details
---
Proven Internet Marketing Training For Small Business Owners Click here for details
---
Click here to join our Kedi Network Marketing Team and enjoy lifetime mentoring, FREE online and offline marketing training to help you succeed in the business.
P.S. We do recommend detoxification of the body system before any treatment to enhance result. The supplements for detoxification generally are Colon Cleanse tea, Constilease, Gastrifort, Refresh tea and Qinghao.

---
kedi health products price increase: Please accept this letter as a notification of a slight rate adjustment, effective from April 2016. The adjustment is as a result of the substantial fall of the naira against the US dollars. We have maintained the same rate for our products in spite of the rising cost of raw materials and operational cost. As much as we would like to maintain our rates, we find that we must increase to provide quality services to you our valued partners. Click here to continue reading.

---
---
Subscribe Free to Nigeriaweb Success Newsletter For Success
Information on Nigeria
---
---
Return to Nigeriaweb Success Home Page