Dear,



Be your own boss ideas? Sometimes, you think in retrospect and realize you have spent a significant number of irredeemable years sharecropping on someone else's land with little or nothing to show for it.

During such thoughts, the decisions you could and should have taken run through your mind in droves. Your thoughts summarise that you have come to terms with the fact that you were an employee. Whether poorly, averagely or highly paid, they cannot live the way they want even after years of toiling. Nor afford the things they want on a continual and convenient basis without working actively for them.

Summarily, you have failed to achieve financial independence. Simple!

The scenario created above is not to say financial independence is not achievable as an employee. It indeed is, but economic freedom is very infrequent among employees. Robert Kiyosaki explains this fact with his brilliant cash flow quadrant model to be your own boss.

The model explains that you will always fall in any of the four following categories in making money. Of those who have jobs (employees), those who own jobs (self-employed), those who own a business system (business owners) and those who make money work for them (investors).

The four categories form the acronym SEBI. Each class has its peculiarities and value of why the four types are on different sides of the cash flow quadrant. Employees and self-employed folks are on the left, while business owners and investors live on the right. There is a mind play on where you stand on the quadrant and why you stand there.

The answers are not far-fetched. You are an employee because you need security, a secure job that brings steady income, probably promotions from time to time and nothing else, you are self-employed because you believe in operating by yourself, you are a business owner because you want to be your own boss and intelligent enough to know that running alone brings limitations. Such people build systems and networks and employ efficient brains to keep the business working.

In this case, they own the business, but other people do the work for them. You are an investor because you know how to send your money on good errands. They invest their money while the employed and self-employed sweat out to make the investor's money yield.

There is no gainsaying that those domiciled on the right, namely business owners and investors, are the bosses and provide a clue on how to be your own boss. They have the money; they own business, have the liberty, pick the brains of those on the left but make the decisions. They don't get fired; instead, they fire those on the left.

Finally, the icing on the cake is they are not attached to a job. But call the shots like a boss. So who doesn't want to be a boss?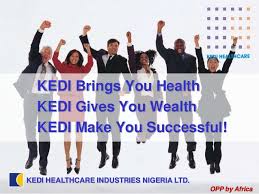 Tips: Be Your Own Boss
Be that as it may, you can migrate from the left of the quadrant to the right if you discover yourself on time and decide to be your own boss. Of course, it does not come on a platter of gold. The journey may require you to get more skills, especially that of financial intelligence, take risks, absorb viable lessons from first-hand experiences, be they positive or negative, research, become creative, cut back on spending, and so on.

Do not be scared of the requirements; be confident that all is yours in the long run. Being a boss will technically take you out of your comfort zone. Your migration doesn't have to come with one single leap; literally, you could break a leg.

You could make a gradual entry into the correct quadrant by staying employed and making money. The money can either be used to build a business, take you to the "B" quadrant, or invest your income, thereby taking you to the "I" quadrant. In reality, what do you invest if not money? You position yourself here until you are sure money flow is steady. You can permanently vacate the "E" quadrant.

Finally, being your boss does not translate to lazing around in your pyjamas. What you put into the business time and resources wisely is what you get. In the end, you will fall in love with the boss, which is you.

Perhaps one of the best means of migrating – even while still on a job – is network marketing, a tested and proven means of ending poverty and setting you on the path to self-dependency.

Ask me how.
---
Click this Link to Read Content Online be-your-own-boss.html
---
Olabode Oruku is the chief executive officer of Oruku Alternative Healthcare. He is a nutritional and natural healthcare consultant, a negative belief clearing practitioner and a health and wealth coach.
He possesses a license from Lagos State Traditional Herbal Medicine Board and also trained in Chinese traditional herbal medicines. He integrates both pieces of knowledge for the health being of Nigerians.
He possessed certification from Newskills Academy located in the United Kingdom as a Life Coach.
He has certification by SiteSell Education based in Canada to teach a brand new continuing education course called "Building A Successful Business Using The Internet."
You can reach him on mobile phone 08033205456 or Whatsapp 08121325411.
---
For more success articles, click here
---