Dear,



The best strategy to create information products that sell is to develop products based on the skill you have acquired in an industry or business you do and devote time to learning effective online marketing. The internet has become the most attractive marketplace for entrepreneurs to make money with limited investment. One of the ways you can monetize the internet is from information products.

Suppose you learn how to create an information product. In that case, there is big money to make on the internet from the skill you have acquired in an industry or your experience in a business. It is because there are billions of searches every day on search engines by people looking for a solution to such information.

For instance, people are searching for a step by step information on how to export kolanut, cocoa or import vehicles to the country, how to repair their car without going to a mechanic, etc.

Whatever knowledge you have acquired that adds value can earn you money to create wealth. Therefore, clues on how to create information products that sell on the internet should interest you.

Another advantage to creating information products that sell, as it's popularly known on the internet, is that it can be started with low funds since it may be produced in electronic format, unlike starting an offline business such as running a barbing salon or restaurant.

In traditional business, you must rent a shop, furnish it and employ people to assist you.

It's perceived by customers to have high value since it will be written to proffer specific solutions they are searching for.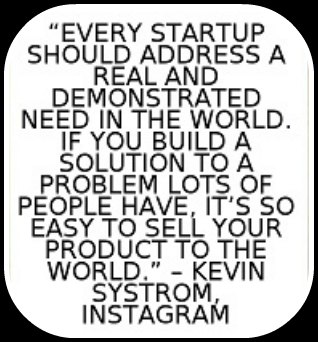 Tips to create information products that sell
1. Write on your proficiency or zeal: Since creating the product is to proffer a solution to a need, your interest should be where you are knowledgeable or something you do regularly and are passionate about. Writing worthy content that will be informative, accurate and educative will be easier.

2. Your content should be based on the need of the buyers: People will buy your solution only if it addresses their problem. Before you start writing, you must use keyword tools such as Google Adwords to research problems bothering people and the answers they are searching for. Then take the time to develop products that will satisfy their needs.

3. Carry out a survey: Apart from using keyword tools as recommended above, you can survey people's needs if you already have an existing customer database or have been building your mailing list. The information will help you know what they want and how you can improve on the past products you have sold to them in the past.

4. Do more research on forums: Check out venues that your potential customers visit. Most people visit forums for a solution to their problems. By being attentive, you will get to know what they like and what they don't like.

So take note of questions repeated in the discussion that will give you ideas on creating information products that sell in the marketplace. Suppose the questions are standard on the discussion board of your target market. In that case, that indicates that prospects in that market target that doesn't visit forums will also be interested in the solution to the question. You create information products to solve the problem.

5. Research deeply on each topic: Before you begin writing your content, make sure that you write about each one of your topics only after extensive research about it.

While you might have adequate knowledge about a specific subject, it is still to your advantage to conduct further research so you'll be more updated. There might be a lot of developments in that area that you don't know about.

6. Outline your content: You should outline what you will write about and go to the point. The outline will guide you on how many chapters your information products will be.

You will divide your whole report into several small sections and write each section individually. Once everything is done, you will combine them to make a complete information product.

7. Revise your draft several times: After you have carefully written about the topics, be sure that you conduct second to third revisions. Have it read by at least one person that will help you to ascertain that it's accurate

8. Know your competitors: Research your competitors' information products that solve the same problem you are treating. The information will help you to enhance, improve and make your product better. That way, you stand a better chance of success and generating wealth with your product.

In conclusion, you should strive to create products that will meet the expectation of your customers to the extent that they will be happy to pay you big money for it. To buttress my point with Peter Drucker: "Quality in a product or service is not what the supplier puts in. it is what the customer gets out and is willing to pay for. A product is not Quality because it is hard to make and costs much money, as manufacturers typically believe.
Click the link to continue reading on the website create-information-products-that-sell.html
---
---
Olabode Oruku is the chief executive officer of Oruku Alternative Healthcare and Oruku Consultancy Services. He is a nutritional and natural healthcare consultant, a negative belief clearing practitioner and a health and wealth coach.
He possesses a license from Lagos State Traditional Herbal Medicine Board and also trained in Chinese traditional herbal medicines. He integrates both pieces of knowledge for the health being of Nigerians.
He possessed certification from Newskills Academy located in the United Kingdom as a Life Coach.
He has certification by SiteSell Education based in Canada to teach a brand new continuing education course called "Building A Successful Business Using The Internet."
You can reach him on mobile phone 2348033205456 or Whatsapp 2348121325411.
---
For more success articles, click here
---