Dear,



You need practical digital marketing training online for your business to have a competitive edge in your industry.

With the present downtrodden economy, it's more important than ever to learn new skills to improve your standard of living. The increasing cost of living, with no job opportunities in the country, has made life unpleasant for many people.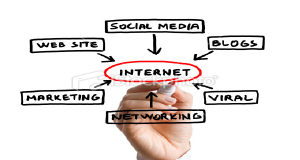 The chances of getting a job after graduation are becoming bleaker. Most businesses are collapsing because of cutthroat competition in their industry.

It's becoming more challenging to get people to spend their hard-earned money on your product or service because of their low income.

For your business to do well, you must deliver quality products and services and devise an effective marketing strategy to reach potential clients and convince them you are the best in your industry.

The skill can only come by acquiring proven digital marketing training online.

According to Bill Gates, all businesses will be online in a few years. You will be out of business if your business is not on the Internet.

Regarding job opportunities, it's becoming evident to most Nigerians that you cannot depend on the government or wealthy relatives to gain financial freedom.

The solution is acquiring a skill proven to work in the 21st century to eliminate economic challenges.

I am not talking about going for more theory certification after your graduation. I am advocating practical skills that will help you be self-employed.

In the words of Benjamin Franklin, people are paid not for what they know but for what they do with what they know.

There are many ways to achieve those mentioned above. But, I will stick to my field of specialization, which is offering digital marketing training online to build a successful business.

There Are Scams

Suppose you are searching for ways to make money or build a business online. In that case, many online educators are promising get-rich-quick schemes on the Internet and deceiving people that they can make millions in a few days.

These are scams! There is no instant wealth in any business, even the Internet. You must roll up your sleeve and be ready to learn and work to be successful online.

The good news is that there are tools and online marketing training to help you work smart and reduce the learning curves.
Digital marketing training online that works
If you genuinely have the desire to acquire knowledge to build a successful business online, I recommend SiteSell Education. Their online marketing training saved my business. That same training is available to you.

They have an unusual track record of helping thousands of ordinary people build successful businesses online. I have been privileged to go through their training and be certified to teach the course in Nigeria.

Reputable organizations globally accept their training. For instance, SiteSell Education's course "Building a Successful Real Estate Business Using the Internet" is approved as a Training Program by the Registrar, REBBA 2002.

Many educational institutions partner with SiteSell Education to offer this comprehensive online training course.

Many accredited learning institutions (ex., the U.S., Canada, U.K., Netherlands, Australia, and Africa) are adding SiteSell online training to their curriculums.

In 10 weekly three- hour online marketing training, you can acquire the skill to build an internet business.

After graduation, you create a potential website based on what you know or are passionate about or on your present business. You graduate building an online company that can sustain and gives you financial freedom.

University Feedback

The feedback from the educational institutions offering the course confirms the relevance of the training to Nigeria's present economy.

For example, Diana Shoaf, Treasurer of The Citadel Military College of South Carolina, took the course and said, "Sometimes in school, we learn things that we wonder if we will ever use again. This course is certainly the most relevant course I have ever taken."

Debbie Fisher, Manager of IT User Support Services of The Citadel, notes that this course is...

"...the easiest, most comprehensive way I know to create and manage an online business."

And J. Michael Alford, Ph.D., Professor Emeritus of The Citadel School of Business Administration, wrote...

"... is and will continue to have a long-term impact upon the educational process at The Citadel and, as far as we can tell now, around the globe."

Nadia Bissada, Manager of the Centre for Training & Development at Dawson College, raves about the course.

"Last December, I attended an end-of-course (graduation) event. Students' positive testimonials and enthusiasm about their learning experience and its potential dividends were overwhelming." (Ms. Bissada also later took the course.)

Here Is A Sample Of Universities And Colleges That Offer SiteSell Education

- The University of Arizona

- Penn State University

- Citadel School of Business Administration

- Baruch College, part of the City University of New York

- Gardner-Webb University

- Continuing Education at the University of Wisconsin- Fox Valley (UWFox)

- University of Alaska Anchorage (UAA)

- Graceland University

- Algonquin College, located in Ottawa, Canada

- TAFE SA, the largest provider of vocational education and training in South Australia.

- Dawson College, Canada

- Humber Institute of Technology & Advanced Learning, Canada

- Palomar College, California

You can contact me for more information on attending the SiteSell Education Course in Nigeria.
Click the link to continue reading on the website digital-marketing-training-online.html
---
---
Olabode Oruku is the chief executive officer of Oruku Alternative Healthcare and Oruku Consultancy Services. He is a nutritional and natural healthcare consultant, a negative belief clearing practitioner and a health and wealth coach.
He possesses a license from Lagos State Traditional Herbal Medicine Board and also trained in Chinese traditional herbal medicines. He integrates both pieces of knowledge for the health being of Nigerians.
He possessed certification from Newskills Academy located in the United Kingdom as a Life Coach.
He has certification by SiteSell Education based in Canada to teach a brand new continuing education course called "Building A Successful Business Using The Internet."
For information, Call/Text/WhatsApp/Telegram us on Mobile: 2348033205456/2348121325411
---
For more success articles, click here
---