Dear,



The food we eat is usually assimilated through our digestive system to provide energy for cellular activities, strengthening bones and muscles' movement.

It explains why people tend to associate the physical look of 'chubbiness' with being well fed. But it is not always the case, as some people will still look physically trim even though they maintain a healthy diet. The problem arises when a person suddenly begins to lose weight, to the extent that they start to feel weak and cannot carry out any physical activity. It could be the case of emaciation.
What is emaciation?
Emaciation is a health condition characterized by sudden weight loss and general body weakness resulting from poor nutrition, starvation, or a metabolic disorder. Emaciation affects the whole body, starting with an impaired digestive system to muscular atrophy, and lower bone density. The condition can quickly become life-threatening. Therefore it is vital to seek urgent treatment.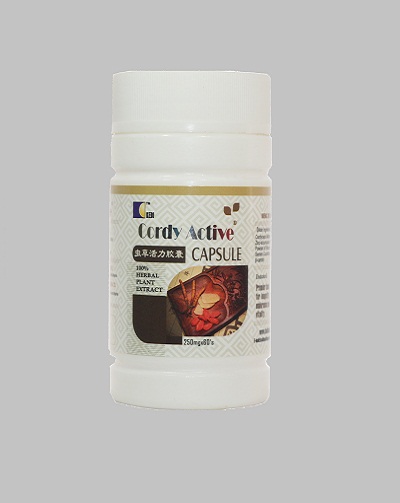 Symptoms of emaciation
The emaciation may not be noticed at the beginning because it occurs gradually. But some common symptoms include:

* Fatigue

* Restlessness

* Slender arms and legs

* Weight loss
Causes of emaciation
* Malnutrition: Emaciation may be due to poor diet and starvation. The body does not get enough nutrients to sustain proper metabolism, and reserved energy is exhausted without being replenished.

* Metabolic disorder: A person can be eating, but the body does not properly assimilate the food consumed. It may be due to a metabolic disorder either with the digestive system or cells' ability to access available nutrients. It will impact the number of nutrients available for normal body functions, thereby leading to emaciation.

* Anorexia: It is a severe eating disorder that causes a person to have an abnormal fear of gaining weight. People suffering from this condition usually subject themselves to an excessive dieting routine that involves eating very little food and deliberate starvation that makes them emaciated.

* Cancer: When body cells are affected by malignant tumours, their normal functions become impaired, and overall cell metabolism is affected, as in cancers. Cancer patients undergoing chemotherapy may also become emaciated due to the chemical side effects of the treatment.

* Hormonal dysfunction: The ghrelin hormone produced by the hypothalamus is responsible for stimulating appetite, which produces the feeling of hunger and the need to eat. Psychological problems or medical conditions can impede the regular release of this hormone, thereby resulting in a lack of appetite and starvation.
Emaciation treatment
Emaciation treatment options are listed below:

* Medications: Doctors can prescribe drugs to help increase appetite and supply some needed body nutrients.

* Lifestyle changes: Avoid unhealthy habits such as smoking and alcohol intake, exercise regularly and eat healthy foods. Develop a good sleeping pattern to give the body enough rest.

* Therapy: People suffering from anorexia will require therapy sessions with a psychologist. It will help them develop good eating habits, which will also suit their health goals.

* Herbal emaciation treatment: Herbal medicines are effective for emaciation treatment. Cordy Active is one of the recommended medicines produced from natural herbs and rich in multivitamins to keep the body well-nourished without harmful side effects.
---
You can order for Cordy Active for emaciation treatment.
We sell member price to encourage your patronage and membership after you have result that our food supplements/medicines works.
The price for Cordy Active is N6,430 excluding cost of delivery. We offer prompt delivery of the product using courier services for between N500 and N2,500 which depend on your location.
Call us on Mobile: 2348033205456 or WhatsApp 2348121325411.
---
---
Click this Link to Read Content Online emaciation-treatment.html
---
Olabode Oruku is the chief executive officer of Oruku Alternative Healthcare. He is a nutritional and natural healthcare consultant, a negative belief clearing practitioner and a health and wealth coach.
He possesses a license from Lagos State Traditional Herbal Medicine Board and also trained in Chinese traditional herbal medicines. He integrates both pieces of knowledge for the health being of Nigerians.
He possessed certification from Newskills Academy located in the United Kingdom as a Life Coach.
He has certification by SiteSell Education based in Canada to teach a brand new continuing education course called "Building A Successful Business Using The Internet."
You can reach him on mobile phone 08033205456 or Whatsapp 08121325411.
---
For more success articles, click here
---