Dear,




Nigeria's job market has become increasingly challenging, especially for young graduates and individuals seeking stable employment. The scarcity of job opportunities and meager salaries have frustrated and discouraged many.

Furthermore, aspiring entrepreneurs often need more capital to start their businesses. However, there is hope in adopting a successful model from the American economy that can create numerous job opportunities and financial freedom for Nigerians.

One solution to combat the challenges in today's job market in Nigeria is to explore home-based business opportunities. With the internet revolutionizing how business is conducted globally, individuals from various professions can leverage their expertise to build successful ventures from the comfort of their homes. Whether you are a lawyer, doctor, engineer, or possess skills in any other field, the internet offers a platform to establish and run a thriving home-based business.

According to Entrepreneur Magazine, home-based businesses contribute $427 billion annually to the American economy. The success stories continue; the International Data Corp (IDC) reports that approximately 36.6 million people in the United States run internet-based businesses from their homes. By emulating this model, Nigeria can unlock possibilities for its young graduates and workforce.

The key to achieving success with a home-based business lies in acquiring the proper knowledge and training. Site Sell Education has emerged as a credible source of internet training that guarantees business success. Many small entrepreneurs worldwide have attested that Site Sell Education has helped them achieve financial freedom and build profitable businesses.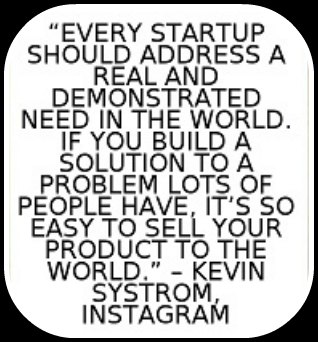 Nurturing a Thriving Start-up Ecosystem
Amidst the challenges faced in the Nigerian job market, there lies an opportunity to foster a culture of entrepreneurship that can transform the nation's economic landscape. Rather than solely relying on conventional job opportunities, Nigerian graduates and young professionals can explore the world of entrepreneurship to create their destinies and become job creators instead of job seekers.

The government and private sectors can play a significant role in the entrepreneurship solution to unemployment in Nigeria:

Supportive Policies and Incentives: The government can introduce policies and incentives encouraging and supporting entrepreneurship. It could include tax breaks for start-ups, simplified registration processes, and access to affordable credit for young entrepreneurs.

Access to Funding: It is a critical barrier for aspiring entrepreneurs. Establishing venture capital funds, angel investor networks, and grants tailored explicitly for start-ups can provide the financial boost needed to kickstart their ventures.

Incubation and Acceleration Programs: Setting up incubation and acceleration programs across universities and major cities can provide young entrepreneurs mentorship, resources, and guidance. These programs can nurture innovative ideas and turn them into successful businesses.

Collaboration with Educational Institutions: Collaboration between the business community and educational institutions can create opportunities for practical learning and real-world problem-solving. Students can engage in entrepreneurial projects and gain hands-on experience even before graduation.

Digital Skills Training: Empowering the youth with digital skills is vital in today's technology-driven world. Training in digital marketing, e-commerce, and online business management can open new avenues for home-based businesses and e-commerce ventures.

Networking and Community Building: Building a vibrant entrepreneurial community is crucial for sharing ideas, best practices, and support. Organizing networking events, start-up conferences, and workshops can unite like-minded individuals and create a supportive ecosystem.

Addressing Infrastructure Challenges: Reliable infrastructure, such as stable electricity and internet connectivity, is essential for the success of online businesses and tech start-ups. Addressing these challenges can enable entrepreneurs to work more efficiently and effectively.

Emphasizing Innovation and Creativity: Encouraging innovation and creativity in business models can lead to developing unique products and services catering to local and global markets.

Mentoring and Role Models: Successful entrepreneurs can serve as mentors and role models to inspire and guide the next generation of business leaders. Their experiences and insights can be invaluable for aspiring entrepreneurs.

Celebrating Entrepreneurial Success: Recognizing and celebrating entrepreneurial success stories can inspire others and showcase the potential of entrepreneurship as a viable career path.

In conclusion, while the challenges in Nigeria's job market may appear daunting, they also present an opportunity for a transformative shift towards a more entrepreneurial society. By embracing home-based businesses, internet entrepreneurship, and nurturing a supportive start-up ecosystem, Nigeria can unlock its vast potential and create a generation of self-reliant, innovative, and successful entrepreneurs. With the proper support, guidance, and determination, Nigerian graduates and professionals can pave the way for a brighter and more prosperous future for the nation.
Click the link to read content on the website entrepreneurship-solution-to-unemployment.html
---
---
Olabode Oruku is the chief executive officer of Oruku Alternative Healthcare and Oruku Consultancy Services. He is a nutritional and natural healthcare consultant, a negative belief clearing practitioner and a health and wealth coach.
He possesses a license from Lagos State Traditional Herbal Medicine Board and also trained in Chinese traditional herbal medicines. He integrates both pieces of knowledge for the health being of Nigerians.
He possessed certification from Newskills Academy located in the United Kingdom as a Life Coach.
He has certification by SiteSell Education based in Canada to teach a brand new continuing education course called "Building A Successful Business Using The Internet."
For information, Call/Text/WhatsApp/Telegram us on Mobile: 2348033205456/2348121325411
---
For more success articles, click here
---