Dear,



This article throws light on using the Golden Six kedi product to balance the secretion of hormones. Hormones are messengers in your body. Unlike nerves, hormones are chemical messengers produced in the endocrine glands. Hormones travel very quickly around your bloodstream to instruct your organs and tissues.

"LOOK BACK. SOMETHING IS ABOUT TO HIT YOU!" The speed at which you turn back and the action to defend, prevent, or run away from an incoming attack is your body acting on the instruction of hormones - specifically, the "ADRENALINE" hormone.

The secretion of these hormones can become too little or too much. Some hormone levels may begin to fluctuate due to natural aging. Asides from that, other changes exist when the endocrine glands get the recipe wrong.

Yes, think of hormones like a cake. It has its uniqueness that the endocrine glands follow to manufacture it. And just like cake, too little or too much of any ingredients tells in the final result. This hormone situation is known as "HORMONAL IMBALANCE, " which causes various side effects.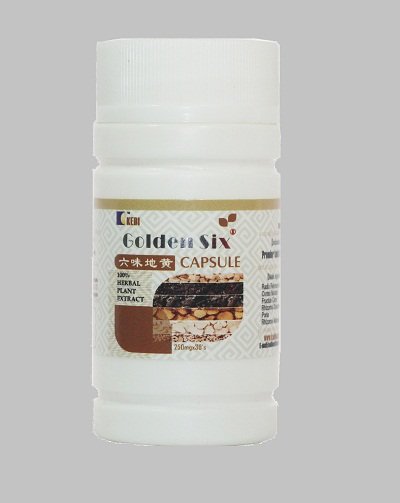 Symptoms of hormonal imbalance
● Irregular Periods in Women
● Sleep Problems
● Fatigue
● Chronic Acne in Women
● Memory fog in Women
● Increased Appetite and Weight Gain
● Headaches
● Vaginal Dryness in Women
● Loss of Libido
● Blurred Vision
● Nervousness and Anxiety
● Decrease beards growth and body hair growth
● Difficulty Concentrating
Causes of hormonal imbalance
There are various possible causes of hormonal imbalances. The reasons depend on whether and which glands were affected during an illness or ailment. Some common danger causes include:

● Side effects on medications like Chemotherapy

● Tumours

● Bad diets

● Stress or Trauma

The underlying effect of these conditions or diseases is that some endocrine glands no longer function correctly. For women, hormonal imbalance is related to reproductive hormones during menopause, breastfeeding, primary ovarian insufficiency, birth control pills, and pregnancy.
How to treat hormonal imbalance
Hormonal imbalance may be corrected through LIFESTYLE CHANGES and SUPPLEMENTING.

Dieting goes a long way in enhancing our health status. Certain foods and fruits help balance the hormone excretions like salmon - fish, avocado, flaxseeds, protein meals, and healthy fats.

Changing your lifestyle goes beyond new diets and eating the best foods. To have a balanced hormone, you must start exercising regularly, managing your stress levels, avoiding overeating and under-eating, sticking to high-quality sleep, staying away from sugary beverages, etc.

These lifestyle changes can help balance the hormones. Still, 95% of patients diagnosed with hormonal imbalance can not do without events that cause stress mentally or physically, which brings us to the second and most recommended option: SUPPLEMENTS.

Supplements are products manufactured to improve one's diet by taking a pill, tablet, or capsule. Supplements help you fill the empty spaces that your diet cannot, and they can also contain compounds that can directly help balance your hormones.

One is the KEDI GOLDEN SIX, a dietary supplement for improving hormonal balance. In Traditional Chinese Medicine, hormone imbalance is tied to the concept of YIN and YANG balance because, like your hormones, they depend on each other to function correctly, yet, the opposite.

The Chinese have done so much in hormonal imbalance, so I suggest Golden Six Kedi products manufactured by the Chinese-owned KEDI Healthcare Limited.
WHY Golden Six Kedi Product?

My first and most important reason for suggesting Golden Six Kedi Product is that it is a HERBAL SUPPLEMENT. Herbal supplements are best for ingestion. They are safer, body-friendly, 100% natural, and have zero side effects.

Kedi Golden Six contains a vital compound obtained from a plant of the tuber family, RHIZOMA DISOCREAE. It is used in medicines to prevent hormonal imbalance and diabetic neuropathy. So I won't bore you with the medical terms. RHIZOMA DISOCREAE is an essential compound in balancing the body YIN-YANG.
Golden Six Kedi Product also contains other beneficial natural compounds like:
● Radix Rehmanniae Preparata
● Cortex Moutan
● Fructus Corni for AntiOxidant activities
● Rhizoma Alismatis for Therapeutic purposes
● Poria
These natural compounds come together to form the KEDI GOLDEN SIX, which is for other ailments like:
● Female infertility
● Rheumatism
● Stroke
● Kidney problem
● Menstrual cramps
● Diabetes type ll
● Arthritis
GOLDEN SIX Kedi Products is very packed with many benefits. If you want to balance your hormones and be in perfect yin-yang, GOLDEN SIX is your proper treatment. Click the link to continue reading on the website golden-six-kedi-product.html
---
---
Olabode Oruku is the chief executive officer of Oruku Alternative Healthcare and Oruku Consultancy Services. He is a nutritional and natural healthcare consultant, a negative belief clearing practitioner and a health and wealth coach.
He possesses a license from Lagos State Traditional Herbal Medicine Board and also trained in Chinese traditional herbal medicines. He integrates both pieces of knowledge for the health being of Nigerians.
He possessed certification from Newskills Academy located in the United Kingdom as a Life Coach.
He has certification by SiteSell Education based in Canada to teach a brand new continuing education course called "Building A Successful Business Using The Internet."
You can reach him on mobile phone 2348033205456 or Whatsapp 2348121325411.
---
For more success articles, click here
---