Dear,



The law of attraction is a natural principle that you can apply to attract success to your business. As we know, without success, no business can survive, so this discussion should interest you.

As a business person, you must be conscious of who you associate with within the business world. The famous statement, show me your friend. I will let you know who you are is a fundamental principle of success that you must use consciously to grow your business. This principle of attracting people of similar perception has made many to be successful in business.

Associating with the right people will help you to move your business to the next level. You need the right people to discuss your business challenges, enhance your growth, boost your morale and share profitable experiences.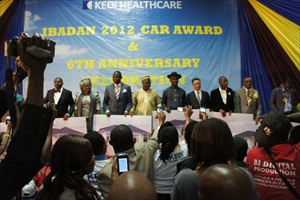 Application of Law of Attraction
To better understand the law of attraction, let us now examine a renowned personality that applied the principle to attain fame.

In his book Think and Grow Rich, Napoleon Hill, a best seller author of all time. He told the story that Edwin C. Barnes came to the conviction that he must become a business associate of Thomas Edison, a multi-millionaire.

The desire was crystal-clear; he wanted to work with Edison, not for him. Barnes achieved his goal and became prosperous from the business association.

An entrepreneur should consciously apply the law of attraction to attract good mentors. That is, a professional model who is achieving what they would like to achieve, and model them.

Here is a statement from Robert Kiyosaki to buttress my point. "I continue my financial education via real-life experience and by having great mentors as well as great advisors. I love learning about money, business, finance and wealth. I will probably be a student until the day I die. I do not think I will ever feel I know enough, or that my cup is full or that I have all the answers. I can always learn more and love doing so."

When there are challenges in your business, look for an appropriate person to advise you to get your business back on track.

Here are other critical success factors: You must also keep in mind that your clients are your gold mine. To keep them patronizing your business, you will need to understand them better. It is one thing to get people to buy your product and services; it is quite a different story keeping them.

They will come back year after year if you make sure they are happy with the product and service your company is giving them.

Converse with them regularly and remember they like to be appreciated, feel needed and essential. Thus send unique little gifts as a token of your appreciation.

Also noted that discipline is the key to success in any business. So don't get distracted from your business goal, be disciplined all the time to make yourself focus on the desired result.

Let me conclude this article from a word from my internet marketing teacher and mentor, Ken Evoy, "… business is like golf, is like life. When things are going awesome, enjoy but stay centred because they will head back down again. When things are going badly, they will reverse, so stay centred and attack the problem, knowing that you will turn this around."
---
Click this Link to Read Content Online law-of-attraction.html
---
Olabode Oruku is the chief executive officer of Oruku Alternative Healthcare. He is a nutritional and natural healthcare consultant, a negative belief clearing practitioner and a health and wealth coach.
He possesses a license from Lagos State Traditional Herbal Medicine Board and also trained in Chinese traditional herbal medicines. He integrates both pieces of knowledge for the health being of Nigerians.
He possessed certification from Newskills Academy located in the United Kingdom as a Life Coach.
He has certification by SiteSell Education based in Canada to teach a brand new continuing education course called "Building A Successful Business Using The Internet."
You can reach him on mobile phone 08033205456 or Whatsapp 08121325411.
---
For more success articles, click here
---