Dear,



Are you searching for how to make money blogging? Then you are on the right path. The reach of the internet has continued to grow extensively, covering most parts of the world. It is on record that there are about 4.7 billion people, which is more than 59% of the world's population, connected to the internet.

The internet's sheer size and unique functionalities have made it a ubiquitous part of our modern world as it has permeated every facet of society. You can get information on almost anything that can be found, stored, and shared online to any part of the world within a few seconds.

The global market presented by the internet also provides a highly profitable means of generating colossal income. Within the past three decades, the internet has produced countless millionaires. The number will keep growing as almost all commercial and information-sharing activities occur online.

One of the most advantageous ventures that any internet user can start is to make money blogging. It involves the development of regular informative posts (like diary entries), which are posted online by the blogger. Usually, the blogger is an individual who shares news stories, ideas, or views on a subject matter of their interest.

Blogs (shortened form of weblogs) can focus on any topic or a wide range of issues, from sports to fashion, entertainment to politics, or just feasting on the widely popular subject of celebrity gists and gossip.

In Nigeria, the blogosphere is full of several outstanding bloggers who make money blogging. One that readily comes to mind is Linda Ikeji. The 41-year-old has amassed an estimated fortune of ₦14.5 billion with a palatial mansion in Lagos's highly prized Banana Island area. Ikeji's rise to fame and wealth comes from her ownership of one of Nigeria's most popular blogs, which she started in 2006. She writes on gist and gossips about celebrities and other popular stories from across the country. Ikeji's blog now has well over 200,000 unique daily visitors. There is also the story of Uche Pedro, also making money with a blog, the multi-million Naira owner of another popular blog, BellaNaija.

You can also join the growing number of bloggers who make money blogging by sharing stories on blogs. By starting up a blog on a subject matter that you are sincerely interested in and passionate about, you might be paving your way to financial freedom.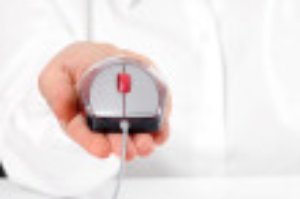 You can start to make money blogging by following through some methods that other successful bloggers have used:
1. Passion: All successful bloggers have one thing in common: their intense passion for blogging. Your primary aim is to have a blog with valuable information for your online viewers. It should drive you always to put up captivating blog posts. Of course, the money will not just start flowing in; it will take time and dedication, so your passion will keep you going and make money with a blog.
2. Blog Niche: You should clearly define and stick to the objective of your blog. Every successful blog is known for what it published on it. Readers must not be confused by a myriad of unrelated contents as this will instantly turn them off. Be known for your niche and continually improve on it through constant research.
3. Design: The outlook of your blog matters a lot in attracting and keeping more views. Simplicity has always been the key in this regard as it gives a certain degree of ease to the reader's eyes. Be creatively moderate in your use of colours to focus more attention on the main contents of the blog.
4. Regularity: Your posts are the life source of your blog; if it stops, the blog dies a natural death. Also, not having regular posts updates on the blog is a turn-off for readers. They are not motivated to keep coming back, so keep posting once you start posting on the blog.
5. Advertisements: One of the sources of making money from a blog is advertisements posted on the blog. If you want to make money blogging, you should be able to attract a large number of views first, and then you will effortlessly have advertisements and start making money from your blog through Google Ads or via corporate contracts Click the link to read on the website business-nigeria-opportunity.html
---
Free Seminar On Blogging and Content Marketing Seminar for Wealth Creation
To be part of the seminar, which holds via Zoom on the 5th of March 2022 (Saturday), Time: 11.00 am - 12.00 pm, WhatsApp me at 2348121325411 with your names, email address, and mobile phone number. Text: "Provide Information On Internet Free Seminar."
---
Olabode Oruku is the chief executive officer of Oruku Alternative Healthcare. He is a nutritional and natural healthcare consultant, a negative belief clearing practitioner and a health and wealth coach.
He possesses a license from Lagos State Traditional Herbal Medicine Board and also trained in Chinese traditional herbal medicines. He integrates both pieces of knowledge for the health being of Nigerians.
He possessed certification from Newskills Academy located in the United Kingdom as a Life Coach.
He has certification by SiteSell Education based in Canada to teach a brand new continuing education course called "Building A Successful Business Using The Internet."
You can reach him on mobile phone 2348033205456 or Whatsapp 2348121325411.
---
For more success articles, click here
---