Dear,



Can success be learnt; is it a straightforward science that can be studied and applied by anyone; why are some more successful than others even when their circumstances were the same while growing up?

These and sundry other questions are such that are asked by millions of people all over the world. Interestingly, it doesn't matter where you reside, what language you speak, or whether you are male or female; the truth is that you can learn to be successful. You can mirror the lives of wealthy, successful people and then become like them in the end; it is a science with specific rules which, if adhered to strictly, would lead you to only one destination: success, fulfilment, wealth, and great peace of mind in super comfort!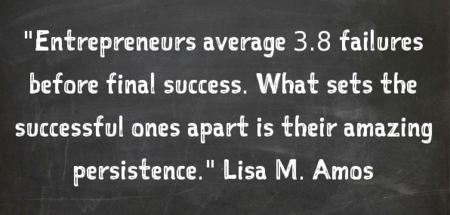 Steps to Success Tips

To start on the path towards success, you need to be committed. It is the first thing that separates the rich from the poor. The wealthy and successful are committed to plans no matter the obstacles that arise on the way; the poor chicken out once there is a seeming challenge.

In Nigeria, the situation is even more precarious. Many people have subjected themselves to poverty because they cannot surmount the everyday challenges occasioned by many years of wanton decay and neglect of critical infrastructure.

The barber and iron welder turn to 'okada rider' (commercial motorcycle rider) because there is no electricity to power his trade. The taxi man abandons his vehicle because the roads are dilapidated, so the story continues.

Be that as it may, it is out of this unimaginable and terrible situation that many others find success in life. They are dedicated to a course and see it through. Many have made it to win because of a sheer determination to succeed.

In effect, the first three steps to business success have helped these people to make a way where there seems to be no way. They were committed, dedicated, and determined to succeed – and they did.

The indiscipline due to pressure or extravagance makes many lose out on the race of life. For instance, a man whose take-home pay could barely take him home gambles away at 'baba Ijebu' (local gambling) kiosks. He is hoping to double his money. But it loses out repeatedly; some are so addicted to sports betting and other shenanigans that they forget what matters most.

To be successful, you must have a positive attitude, purposeful action, determination, commitment, dedication, etc.

These business success principles have helped many people worldwide get out of their miserable life and unto great wealth and success. Indeed, the first important thing to conquer is not the world but your mind.

See you at the top!

Click the link to continue reading on the website steps-to-success.html
---
---
Olabode Oruku is the chief executive officer of Oruku Alternative Healthcare. He is a nutritional and natural healthcare consultant, a negative belief clearing practitioner and a health and wealth coach.
He possesses a license from Lagos State Traditional Herbal Medicine Board and also trained in Chinese traditional herbal medicines. He integrates both pieces of knowledge for the health being of Nigerians.
He possessed certification from Newskills Academy located in the United Kingdom as a Life Coach.
He has certification by SiteSell Education based in Canada to teach a brand new continuing education course called "Building A Successful Business Using The Internet."
You can reach him on mobile phone 2348033205456 or Whatsapp 2348121325411.
---
For more success articles, click here
---