Dear,



This article introduces you to multivitamin zinc tablets (supplement). Good nutrition is fundamental to maintaining good health. Still, in most cases, the food served on our plates hardly meets the requirements for a healthy balanced diet. The food we eat must include vitamins and minerals.

What are vitamins and minerals?
Vitamins and minerals are micronutrients needed in small amounts. Still, they are essential for absorbing other body nutrients and ensuring several other body functions. Interestingly, the body cannot produce vitamins and minerals such as zinc and only be from food. Therefore, it becomes vital that supplements are consumed or adequately augmented by the right amount.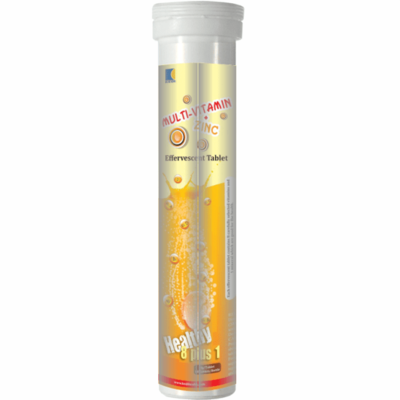 Food sources and health benefits of zinc
Zinc is an essential mineral that plays crucial functions in the body and can be from the following food sources:

* Oysters, * lobsters and other seafood * Chicken, fish and beef * Beans, nuts, whole grains, and cereals

The specific functions of zinc in the body include the following:


Strengthens the immune system: Zinc helps boost the immune cells and makes them more effective in defending the body against attacks by disease-causing organisms.
Protein and DNA metabolism: Zinc is for numerous metabolic processes, including synthesising amino acids for building blocks of proteins. The element is also an integral component in the synthesis of DNA – our genetic code's building blocks.
Healthy skin: Research has shown that zinc promotes healthy skin and aids in healing wounds.
Growth and development: Zinc also plays a role in aiding growth, especially as it concerns sexual development and promoting hormone functions.
Antioxidant: Zinc also acts as an antioxidant by helping to rid the body of free radicals that may cause diseases.

In the current global efforts against the COVID-19 pandemic, studies found that zinc can help strengthen the body's immune system against virus attacks. WHO has also recommended using zinc in the treatment of diarrhoea in infants.

Food sources and health benefits of vitamins Vitamins are from plant-based sources that include the following.

* Carrots, eggs, potatoes, oranges, watermelon, and mushrooms; are some excellent food sources for vitamin A, C, D, and E

*Almonds, leafy greens, and pumpkins; are some excellent food sources for vitamin E and K.

* Cereals, peas, asparagus, okra, tomatoes, broccoli, avocados, bananas, spinach, and sunflower seeds; are some of the excellent food sources for the vitamin B complex (B1, B2, B3, B5, B6, B7, B9, and B12)

Thirteen vitamins play a crucial role in maintaining proper body functions.

Vitamin A – helps maintain healthy teeth, skeletal and soft tissues, skin and mucus membrane, and sustains the immune system and good vision.

Vitamin B1 – is essential for energy metabolism.

Vitamin B2 – helps to maintain the normal physiological function of the nervous system.

Vitamin B3 – improves the level of good blood fat by regulating the harmful cholesterol levels.

Vitamin B5 – necessary for the production of hormones

Vitamin B6 – keeps the brain and nervous system functioning correctly.

Vitamin B7 – helps in the metabolism of carbohydrates and fats.

Vitamin B9 – essential for making DNA and RNA

Vitamin B12 – is needed for the proper function of the nervous system

Vitamin C – promotes iron absorption.

Vitamin D – promotes calcium absorption and stronger bones.

Vitamin E – highly effective antioxidant

Vitamin K – is necessary for the formation of blood clots.

Now to explain the Kedi multivitamin zinc tablets below.

The All-in-One Multivitamin Zinc Tablets/Supplement
These micronutrients play a healthy and functional role in the body. It is vital to use multivitamin zinc tablets instead of trying to get an extensive list of food sources to give you a balanced diet. The Multivitamin-Zinc tablets effervescent from Kedi Healthcare effectively supply the correct daily dose of vitamins and zinc required to keep you going strong.
Click the link to read on the website multivitamin-zinc-tablets.html
---
Details of quantum resonance magnetic analyzer training Date for Seminar: 11th to 13th May 2022 (Wednesday to Friday)
Time: 9 am to 2 pm
Fee: N20,000, payment must be made at least 3 days in advance before the date of the seminar.
Fee for Virtual Class (Zoom) = N15,000 (payment must be made 3 days in advance before the date of the seminar)
For information Call Olabode Oruku phone number 2348033205456 or WhatsApp 2348121325411.
P.S. Fee covers refreshment, soft copy materials and certificates
---
Olabode Oruku is the chief executive officer of Oruku Alternative Healthcare. He is a nutritional and natural healthcare consultant, a negative belief clearing practitioner and a health and wealth coach.
He possesses a license from Lagos State Traditional Herbal Medicine Board and also trained in Chinese traditional herbal medicines. He integrates both pieces of knowledge for the health being of Nigerians.
He possessed certification from Newskills Academy located in the United Kingdom as a Life Coach.
He has certification by SiteSell Education based in Canada to teach a brand new continuing education course called "Building A Successful Business Using The Internet."
You can reach him on mobile phone 2348033205456 or Whatsapp 2348121325411.
---
For more success articles, click here
---