FREE SEMINAR: How to Start your own business and Make it Outrageously Profitable
How to start your own business in Nigeria with low investment to earn six figures monthly online and offline. How one man cracks the code and now earns 6 figures each month. Do you want to know the secret?
Dear aspiring entrepreneur,
My name is Olabode Oruku. I am a successful Nigerian entrepreneur and I want to help people build profitable online and offline businesses.

Over ten years ago, I resigned from one of the major publishing company in Nigeria as the assistant computer manager because like most of us, I am usually broke before the next salary.

I then started and failed in different forms of businesses. Why I failed? Because I lacked proper entrepreneurship skills needed to run a successful business. Also, I needed a mentor to guide me, someone to show me the ropes, tell me what to avoid and what I can use.

During my failures, I reached one of the lowest points in my life; I ended up losing my car, as I didn't have enough money to repay the loan. This left a huge dent within my family affairs, as this left them in a vulnerable position. The little freedom that they had couldn't be enjoyed anymore. Honestly, I struggled to navigate both worlds.

The desire to get out of debts and cater for my family led me to acquire internet marketing skills on starting your own internet business. I learnt that the skills don't work in isolation, you need to know the products that are in demand and understand your competitors.

The key on how to start your own business is to come up with products and services that people need, leverage other people's time, skills and resources, then you can create a viable and profitable business.

I worked hard to master how the internet works and discover products and services that people are hungrily searching for online and offline.

I decided I needed a strategy, a system, one can rinse and reuse on any product or service. So I went into testing mode.

I started with low investments, tested the waters, made mistakes, learnt from them, refined my approach, build, iterate and finally found the perfect solution for people on how to start your own business. Finally! 

That was the code, and I crack it.
I applied what I learned and started earning a minimum of six figures every month. This knowledge helped me gain financial freedom and gave my family everything that they deserved. Now, I am the owner of nigeriawebsuccess.com. 
I am going to teach you what I learnt on how to start your own business, which will help you gain the financial freedom you deserve.

I will teach you, How to start your own business with small amount of risk and make it successful, so you can:
How to build a successful business using the internet.
Earn more money without doing much work.
Run your business by yourself, no need for employees.
Earn any amount of money, is up to you in how much you want to earn.

No need for inventory, as you don't need to keep bulk of stock.

Tricks in the business so you don't have to pay much on operating cost.

Freedom to work anywhere, anytime, anyhow, and for more money.

Earn money while you sleep.
How to access whatshapp forum that will mentor you to business success.
And best of all, I will be there with you, each step of the way.
TESTIMONIES on how to start your own business
The presentation is fine and interesting. I am encouraged to be positive and to work on my goals.
 – Mr. Godwin
Before the seminar, I had made up my mind not to get into products business opportunity. But after listening to Mr. Olabode Oruku and innovation strategies to do the business successfully, I'll like to be part of it.
-          Mrs Folukemi Ibukun (Real Estate Consultant)
The seminar is beneficial and the business discussed will be helpful to Nigerians that desire financial freedom, especially the youths.  Even if you are not doing the business the tips of how to be successful in any business is more than enough for someone to succeed in Nigeria.
-          Mr. Adegoke Adeoye (Publisher)
The presentation and arrangement was ok and quite intersting. The seminar serves as an eye opener to business opportunities for the 21st century. It acts as a boost to a weakening spirit and helps revive ideas pending to be activated and translate it to success.
-          Mr. Daniel Agboma (Marketing Consultant)
I got enlightened that its always better to have a stream of income that flows when one is asleep. If one does not want to work for people all his life, one has to create steady residual income for oneself.
-          Mr. Paul Opaleye (Entrepreneur)
It's my desire to help as many people as possible on how to start your own business and gain financial freedom in this economy.
That's why I am not only focusing on online businesses but offline businesses too. I know, in our country there are people that do not use the internet; I want such people to attend too and use my marketing methods for offline strategies.

I am offering you this seminar on How to start your own business with low investment and earn six figures income monthly.
I know you agree that the economy is in a mess and more people are being retrenched every day.

No job is secured nowadays and it's obvious that people with paid job need additional income to live a reasonable standard of living.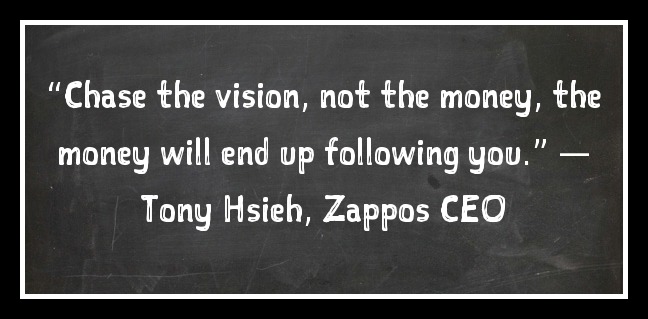 This seminar on how to start your own business shows you a way out…
By attending, you will walk away with:

Proven information on how to start your own businesses, either full time or part time with low investment.
Up to date business strategies, so what you will learn is relevant information that you can use tomorrow to start your business.
Continuous mentoring and strategic partner, so you would never have to feel alone.
You need to be part of this seminar - how to start your own business.

Date: 6th May, 2017 (Saturday)

Time: 10.00am - 12pm prompt (No African Time Please)
If you will like to attend,  for date and venue details, Send "i will attend  FREE business seminar "Your names" with your phone no TO 08033205456
Spaces are limited so you need to sign up fast, to be part of this . Fill the form below for future events.

The seminar hall can contain limited people so spaces are going quickly, you need to reserve a seat now.

I will see you there.

Yours in success,

Olabode Oruku

P.S. These are some of testimonials from real people.

– Nelson Tuedon, C.E.O. Ixora Integrated Services Limited.

The seminar afforded me a unique insight into the untapped possibilities in website operations, particularly from a business perspective in very clear, logical, convincing and simple terms. I could not be better motivated to own a website. 

- Arc. DozieUdechukwu, M.D.  MASTERMARKS Ltd., real-estate-investment-in-nigeria.com

OlabodeOruku is an online consultant to our company MASTERMARKS Group. His service has helped us to boost sales online. His internet marketing training for small business owners is easy to follow (even for beginners), and it works. I would recommend his training to any entrepreneur who wanted to have anything to do with the web.

- DeboAdejana, M.D. Realty Point Ltd., nigeriarealeastatehub.com

It was a pleasure to use Olabode Oruku online training and consultancy services to lay the foundation for our internet marketing department. That step has helped us to own one of the top informative traffic website in real estate industry in Nigeria. I will recommend his service to whoever wants to build a successful online business.

-        Mrs Adeniran Cythia, marketing department, TAC Cabs & Hire Services

I am satisfied with everything being offered in the internet marketing training, coming from theory to practical. It makes everything that was taught very easy to understand. Before this training, I have a different view on social networking website – Facebook, but with the knowledge acquired, I can generate money for our company with Facebook.

Spaces are limited so you need to sign up fast. If you will like to attend,  for venue details, Send "i will attend  business seminar* Your name * email "

08033205456
Fill the form below for future events.

Olabode Oruku is the chief executive officer of Oruku Consultancy Services. The company offers proven business idea, online and offline marketing consultancy services to small business owners.
You can reach me on mobile phone 08033205456, 08121325411 or  Click Here To Send A Mail.
We strive to provide success information on this website that adds value to YOU in all aspect of life.
---
---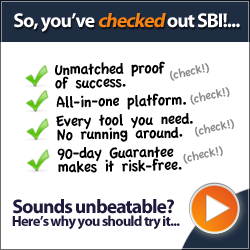 ---
---
FREE SEMINAR: How to Start your own business and Make it Outrageously Profitable: Click Here For Details
---
Proven Internet Marketing Training For Small Business Owners Click here for details
---
P.S. We do recommend detoxification of the body system before any treatment to enhance result. The supplements for detoxification generally are Colon Cleanse tea, Constilease, Gastrifort, Refresh tea and Qinghao.

---
---
---
Subscribe Free to Nigeriaweb Success Newsletter For Success
Information on Nigeria
---
---
---
Return to Nigeriaweb Success Home Page 
---