Kedi Healthcare Testimonies on Health and Wealth
These are some of the kedi healthcare testimonies on the efficacy of the products and the business compensation plan. The business compensation plan is designed to empower the youths, retirees and those seeking to earn extra income. 
Since 2005, when Kedi Healthcare began its operations in Nigeria, the company has steadfastly continued using traditional Chinese medicine to contribute to the well-being of humanity.  
Within the last seventeen years, Kedi Healthcare has grown and established its presence worldwide and in eight African countries (Nigeria, South Africa, Ghana, Ivory Coast, Burkina Faso, Benin Republic and the Democratic Republic of Congo) with a global network of about 1 million distributors. 

Renowned Efficacy
Traditional Chinese medicine is renowned for its efficacy. For over 5,000 years, its application has been passed down through generations of practitioners. In 2015, the Nobel Prize for Physiology/Medicine was awarded to Dr. Youyou Tu for her application of the Qinghao therapy to treat malaria. It is the same therapy that has been used for years by Kedi Healthcare in the production of its highly effective antimalarial products. 
As a company committed to the holistic health of individuals, Kedi has launched a wide range of products. They are herbal medicines, food supplements, health machines and a unique network for marketing these products. They have produced a sustainable income source for many people worldwide. 

kedi healthcare testimonies
There are several kedi healthcare testimonies and benefits derived from Kedi Healthcare. It includes that of James Aluko, a 65-year old who had difficulties with urinating due to complications from an enlarged prostate. 
Surgery was performed on him, and a urinary catheter was inserted into his bladder to evacuate urine. For months, he struggled with this until his daughter introduced him to Kedi products - Golden Hypha, Reishi and Vigor Essential. He took it consistently, and the symptoms subsided in two weeks. After three months, the catheter was removed as test results showed that his prostate was now functioning normally. James is now a registered Kedi Healthcare distributor in Enugu State.
Chidinma, a 28-year old also from Enugu State struggled with severe abdominal pains that made her lose appetite. Occasionally the pain was so excruciating that she could barely stand erect. 

A scan revealed that she had an inflamed ovary. She was advised to undergo a surgical operation that would cost N320,000. 
She and her family searched for the money to pay for this surgery and were introduced to Kedi Healthcare products. She started taking the recommended dosage of Gynapharm, Reishi and Eve's Comfort capsules. 
And she noticed improvements in two weeks and tremendous progress in 6 weeks, as she could now eat and walk around correctly. A second scan confirmed that her ovary was expected, and the doctor cancelled the surgery. 
There are many other kedi healthcare testimonies which includes the one of Kolawole Ismail, who, after two years of turning down the opportunity, finally registered to become a Kedi distributor. He has enjoyed four all-expense-paid international trips to Georgia, Turkey, Ghana, and Dubai. He has been a two-time beneficiary of the Kedi car awards. 
Another person is Mufutau Najeem Adekunle. He was a contract staff in the bank before he heard about the kedi healthcare business opportunity. He didn't believe in the business in the first place, but the testimonies of his sponsor convinced him. He gave it a trial, and within a short period, the result he got from the business was overwhelming. A year after starting the partnership with Kedi, he started taking his three-month salaries in a single month in kedi healthcare. 

He resigned from Access bank on May 31, 2014. From the business, he built two houses, was awarded a kedi car in the year 2016 and bought four personally. 
He won a travel award in the business while many people in his team enjoy a good lifestyle. These are a few of the kedi healthcare testimonies.

Kedi Healthcare provides a unique solution to the many healthcare challenges faced today. Its wide range of herbal medicines and supplements are all plant-based formulated with the age-long techniques of traditional Chinese medicine. 

Health machines are also available to provide a highly effective arsenal for preventing, restoring, maintaining good health and providing an avenue for good sustainable income through a global distribution network. 

kedi healthcare testimonies 1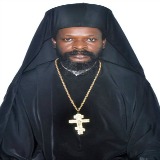 Archbishop Anthony Macfonse Osmond
The church was so poor that we could not afford the money for registration. But today, church members are helping others get well and making real money. I built a Mission house through bonuses earned from the business. I bought the Archdiocesan Vehicle as well, all within four years. By June 2014, I got my official Vehicle through Kedi again. It's the Lord's doing and marvellous in our eyes. - Archbishop Anthony Macfonse Osmond
kedi healthcare testimonies 2
Franklin Nwabueze Nsirimobi
I borrowed money to join the Kedi health and wealth business opportunity since I could not afford it. From somebody who could barely afford a recharge card of N200 to someone riding on his third car, this time with an attractive monthly bonus. - Franklin Nwabueze Nsirimobi
kedi healthcare testimonies 3
Matthew Akhigbe Alufua
Within a few years in the Kedi herbal life business, life is getting better. I was awarded a brand Toyota Camry Car in the year 2012. I live in a duplex in an exclusive residential estate and a posh office in the heart of the Ikeja business district. I qualified for two new cars in the year 2016. - Matthew Akhigbe – Alufua
kedi healthcare testimonies 4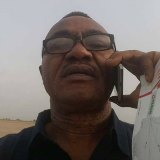 Sunny Ojiaku
Today, I enjoy health and success, fame, and control of my time. With this business, I have built my dream house, bought my dream cars and travelled worldwide. I have been privileged to spend holidays in China, Malaysia, the United Kingdom, Kenya, Dubai, America, and Singapore. - Sunny Ojiaku
kedi healthcare testimonies 5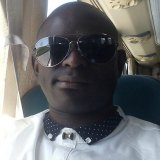 Destiny Oroyevwe
As in every good thing in life, the beginning of the health and wealth business was challenging since my monthly bonus was minimal. But with persistence and mentoring from people doing well in the industry, I am now financially comfortable. I live in a self-contained apartment and can afford the basic needs of life. I am one of the 74 awardees that got a brand new car from Kedi on June 21st, 2014. - Destiny Oroyevwe
kedi healthcare testimonies 6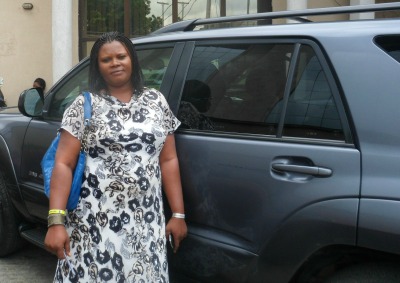 Mrs Omolu Ifeoma
The health and wealth business is stress-free because it sells itself. For instance, my clients get their health restored by using herbal food supplements, and I am happy to refer more clients to me. My team members that are committed earn tangible bonuses every month. That way, I become a unit of wealth distribution, working together and achieving more. - Mrs Omolu Ifeoma
kedi healthcare testimonies 7
Solace Michael
Before I joined the Kedi health and wealth business in 2006, I was penniless and hawking to survive. I could hardly save; my children were always getting sick and admitted to the hospital. Then my eldest brother contacted Kedi and introduced the business to me. The company has been a blessing to me and my household health-wise and financially.
I can now take care of my financial needs. I was awarded a car and live in my house. My children no longer fall sick. The efficacy of Kedi herbal products provides me with the opportunity to help many people get well and gain financial freedom.
- Solace Michael
kedi healthcare testimonies 8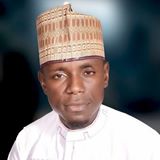 Kolawole Ismail
I counted myself lucky to join the Kedi herbal life business two years after I rejected the same opportunity. I declined the offer due to bad experiences in my previous network marketing business. Since I started the company, my life has been transformed positively. I have benefitted from the car award twice and an international travel award to Georgia, Turkey, Ghana, and Dubai.
Today, I am happy, not because of what I have gotten through kedi, but because I have been able to touch people's lives positively. It was through kedi's beautiful products and unmatchable compensation plan guaranteed success.
- Kolawole Ismail
kedi healthcare testimonies 9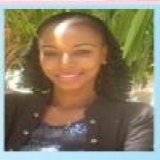 Miss Josephine Oko
As a youth, I have been looking for a business opportunity to be my boss and earn good money. I joined Kedi business in 2015. With dedication, I qualified for a car in one year and have been able to bring joy to more than fifteen families who had difficulties in bearing children. I have touched so many lives in just two years. It is because kedi has one of the best compensation plans and curative products. Kedi has changed my life for good.
- Miss Josephine Oko
kedi healthcare testimonies 10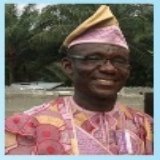 Emmanuel Anyaku
I joined the Kedi health and wealth business in 2006, and my first bonus paycheck was N75,000. I was shocked and thought the bonus was transferred to my account in error. The following month my bonus pay was N90,000, and in the third month, I was rewarded N150,000. Between 2006 and 2009, I was the first kedi distributor to be awarded three brand new cars in a day for my loyalty and hard work.
- Emmanuel Anyaku
---
You can join our Kedi business opportunity team and enjoy life coaching to gain financial freedom. As your business mentor, you will learn proven offline and internet marketing skills from us to do business effectively.
---
kedi healthcare testimonies 11
Mercy B. Udoh
I am a star 8 consultant with Kedi Healthcare Nigeria and from Uyo local government area in Akwa Ibom State. I joined Kedi in 2006 with great anxiety about survival. To my greatest surprise, I saw myself with a tear rubber kedi car within the space of my three years in the business. I earn money in a company that changes my life status.

Kedi products helped me from the fatal accident I had in 2012 that almost crippled me. All I did was use Kedi products. Indeed the efficacy of the products is sure and reliable, and I can say at this point that kedi is the partner to trust.
- Mercy B. Udoh
kedi healthcare testimonies 12
Nsirimobi Kingsley
I resigned from my job to start the Kedi health and wealth business in 2012 for a promising future in what I assumed to be risky then. As an accountant in an auditing firm, I strived but could not see progress in my input and worked in fear of losing my job anytime. Although in my two months in Kedi, I was not earning money, I still put in my effort to succeed in the business because I have seen people I know who have moved from rag to wealth. With persistence, the company became real and was awarded a Toyota Jeep, and now enjoy time and financial freedom.

- Nsirimobi Kingsley
kedi healthcare testimonies 13
Mrs. Egbeada Florence
I was a manager in an MLM company before joining Kedi Healthcare in 2009. I was introduced to Kedi by Sister Ann Onyekaomelu. She gave me Golden Six, which I used to treat my mother of hypertension. Since November 2009, when I started Kedi, my family has changed financially and health-wise. At my Centre, we have helped people to overcome their health challenges.

In 2012 I became a star 8 consultant and was rewarded with a highlander Jeep car. In 2014 a Lexus Jeep was given to my husband. In 2016, two of my downlines, Nnosham Nicodemus and Mary Jane Innocent, were given cars of their choice 2016. I rose to the status of 1st manager. I was heavily rewarded by Kedi management in cash and a travel ticket to Singapore.
By 2018 I hope to upgrade to 2nd-star manager to qualify for the house award and training of my child abroad. Kedi is the partner we trust because whatever they promise to do, they do it.
Their products have efficacy and are the best of all. Kedi has eradicated poverty in many homes as our members smile to different banks with their cheques to cash their mouth-watering bonuses.
- Mrs Egbeada Florence
kedi healthcare testimonies 14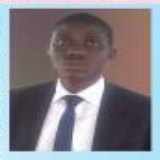 Emmanuel Kejirovwo
I thank God for connecting me divinely to Kedi Healthcare. I have never heard of any Multi-level marketing before or Kedi company. But a faithful day, after closing from work as usual while trekking home due to the absence of money back then. I met a lady on the way holding a book I was curious to read and requested it from the lady.

Upon request, the lady said we were talking about money, not reading. After a series of questions, she took me to the Kedi office in Warri, where I met my mentor Dr Joseph Akpile who enlightened me on the business.
I joined Kedi healthcare in 2012, and I started advertising and registering new downlines, earning an initial bonus of N15,600. The reward motivated me in the business. I discovered I was making progress financially and wished I had known Kedi earlier. I worked hard and grew to a star 6 consultant in 2014.
Luckily for me, a promo to travel to United Arab Emirates (U.A.E.) was on. God made it possible for my name to be among the international travel awardee, and 31 of us travelled to Dubai with all expenses paid by Kedi Healthcare.
Glory to God almighty, I was awarded a brand new car free from Kedi healthcare in 2016. Indeed Kedi Healthcare is the best thing that has ever happened to me.
- Emmanuel Kejirovwo
kedi healthcare testimonies 15
Sam Bassey
I am a native of Akwa Ibom State. Before this time, I worked with an industrial company that produced oxygen and medical gas. I was infected with the chemical waste and searching for a solution to regain my health.
I got in contact with Kedi Healthcare through the help of my wife. At first, I saw it as another drug out there but got healed after using it. I later discovered that the efficacy of Kedi medicine is nothing to be compared to others out there.
One day I sat down with my wife and told her I wanted to partner with Kedi Healthcare, and since I took the decision, money kept coming in. I have been able to help so many people with health issues all over Nigeria, and testimonies abound about health and wealth.
Kudos to Kedi Healthcare! Today I'm a Star 8 consultant. I can now sleep well, pay my children's school fees, and assist others around me. Through Kedi, I have been able to get a brand new car and landed property.
- Sam Bassey
kedi healthcare testimonies 16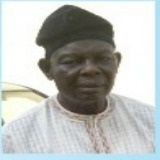 Abdulrahim Raji
I'm a star 7 car awardee, popularly called "Baba Raji". I joined the Kedi health and wealth business in Zaria at the tail end of 2013. I started with the company in 2014 and became a car awardee in June 2016 in Lagos. I use my wealth of experience to build a formidable network with Kedi.

I have used Kedi products to solve people's health challenges and created a business opportunity for myself and others. I am a crowd pillar everywhere I go. I am already knocking on the door of the prestigious star 8 positions before the end of this year, God's willing.
The secret to my success is that I remain focused and don't jump from one network to another. I don't give up at the age of 74 and still waxing stronger. I am a great pillar and motivator as kedi is concerned in the north. I salute Kedi, my best business partner. I am retired but not tired.
- Abdulrahim Raji
kedi healthcare testimonies 17
Janet Ani
I am in my late forties; I got married in 1998, and I had a baby boy then in 1998. After the birth of my boy, I never for once got pregnant again. I had a test and was told I had excess fat in my stomach, which covered my womb. I visited many medical centres and even went for traditional herbs, but no result. I gave birth to a baby after using Kedi products to reduce the excess fat covering my womb.
In May 2014, my husband was admitted to Divine Hospital at Tcdi Ojo Cantonment, Lagos. He was diagnosed with prostate infection/enlargement, which affected him from urinating, so a catheter was fixed to urinate well. During his treatment in the hospital, he took Kedi products and was able to urinate without the catheter. I was marvelled and encouraged to register for the business.
- Janet Ani
kedi healthcare testimonies 18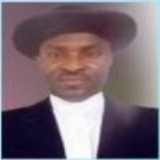 Adegbemisoye Sam (Zion)
I joined the kedi herbal life business 13 months ago. I am a Star 7 consultant. Thirteen months ago, someone came to me to share the possible benefits of Kedi's health and wealth business opportunity. He talked about car awards, scholarships for two of my family members, Villa awards and how it is easy for me to help others succeed in Kedi. I work with many people who want such achievements between now and next year.
I loved the concept and started the business 13 months ago. I was committed and dedicated to succeeding. After five months and ten days, I qualified for the car award.
I was very excited to see it possible within a short period. Today, I have a lot of people in my business who are earning over 50K to 250K monthly and will qualify for a car next year. Be ready to be part of them.
- Adegbemisoye Sam (Zion)
kedi healthcare testimonies 19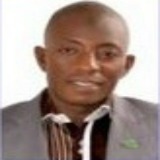 Alhaji Jinadu Surajudeen
I am a Star 8 consultant and a car awardee in Kedi Healthcare Limited. I have been looking for a platform to allow me to be my boss and succeed in life. Kedi Healthcare became the platform I joined in 2015, and I was awarded my first car within a year in the business. I was enlisted as the topmost distributor with the highest point value (PV) among 74 car awardees.

I have been able to achieve a lot through the Kedi business. Through Kedi Healthcare, I have been able to travel to Saudi Arabia with my bonus money from the Kedi business. Also, I travel to the following countries Georgia, Turkey, Ghana, and Dubai. I am happy to have my building and other achievements. Kedi is the best business opportunity that can happen to anybody. Kedi is the best business partner.
- Alhaji Jinadu Surajudeen
kedi healthcare testimonies 20
Pastor Moses Egbeniyi
I am a leader in the Kedi health and wealth business. What gives me joy is the number of lives that have been touched through this healthcare called kedi and mainly through me as upline. I bless God every day when I look and hear testimonies of men and women who had no hope saying to me. "Thank God that we met you", and I simply quickly thank God and appreciate kedi for what has been achieved through them and what others had benefitted.
Kedi healthcare does not only share health in terms of their herbal medicines. Still, it spreads the wealth to those who show willingness for it and commit their dedication to it.
I urge all who thirst for good living and want people to be blessed by them while striving to be more dedicated to kedi and its ideals. Together, we can build people with sound health and legitimate wealth.
- Pastor Moses Egbeniyi
---
You can join our Kedi business opportunity team and enjoy life coaching to gain financial freedom. As your business mentor, you will learn proven offline and internet marketing skills from us to do business effectively.
---
kedi healthcare testimonies 21
Alhaji Adediran Adeyinka
The albatross of any man is his choice to be blind to opportunities and fail to grab one when it comes. One of the things I am forever grateful for in life is my decision to join the kedi health and wealth business at the time I did. It made the sun shine brighter for me and removed the grey sides and dark patches.
With Kedi, I have not only seen good times but the best of times in terms of good health and legitimate wealth. I want to plead with all of us whom kedi has blessed to do more in spreading the good news for the benefit of ourselves and many others.
If you have not joined and you say it is all lies, grab your loin, join today and make a success of your own life. Kedi makes life beautiful.
- Alhaji Adediran Adeyinka
kedi healthcare testimonies 22
I joined Kedi healthcare in 2009, distributed their massagers for four consecutive months, and left for other networks. I decided not to broadcast their herbal products due to the ugly experiences I had in marketing other companies' products which did not work.
As God would have it, in 2014, I came back and to my greatest surprise, all the points I accumulated in close four months were there for me, and I continue from where I left. Isn't it wonderful?
In this my second missionary journey, I entered into treatment with the same herbal products I rejected, and what can I say? With Kedi herbal products, I have successfully treated a lot of health challenges ranging from Asthma, Ulcer, fibroid, series of prostate cases, kidney problems, stroke, arthritis, and a lot of infertility cases, among others.
The success stories and tremendous testimonies made me resign from my place of work on the 22nd of June 2017, where I spent the last year as a senior staff. When I was leaving, I told my colleagues that kedi is more pensionable, unlike my workplace, where we were owed for 6 – 7 months. In Kedi, we are sure the company will pay our bonus between the 10th to 12th of every month.
I was among those awarded a brand new car by this darling company on the 18th of June 2016. Long live Kedi healthcare Nigeria Ltd.
- Mrs Okeke Chinyere
kedi healthcare testimonies 23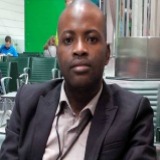 Eniola Ajala
I did not grow up to know my father. But thanks to the hard work and determination of my mother. She saw to it that I did not perish in infancy. I managed to finish secondary school and attend two years of higher education.

I heard that the strongest iroko of the forest is not the one that is hidden from the sun or protected from the wind. Still, the one who stands in the open where it is compelled to struggle for its existence against the wind and the scorching sun, I understood that my difficulties have to end in celebrations. I understood that hardship prepared me for a brighter future, and this kept me going.
Looking back, I discovered that doors were deliberately closed to me for the actual entrance to open, which I did in 2010 when I joined the Kedi health and wealth business. My initial capital was N2,500, but today I am a success, and I have made a success out of many people whose part has crossed mine.
Sincerity, honesty, hard work and discipline are the watchword of an achiever, and if you are armed with all these, join us in Kedi and make a success out of your own life.
- Eniola Ajala
kedi healthcare testimonies 24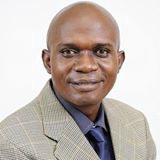 Pastor Adeyemi Adeniyi Martins
I am a Star 7 consultant and the owner of the service centre 301 Ilesa. By his grace, God made me what I am today through kedi Healthcare Ind. Nig. Ltd. Since its inception and to date, Kedi has never failed me. By his grace, I will be celebrated on the next kedi anniversary, where I will take home all my awards. Kedi is real and still my best business partner. Kedi is God sent to share good health and wealth. I urge all and sundry to join us today and have their share of the global cake.
- Pastor Adeyemi Adeniyi Martins
kedi healthcare testimonies 25
I am a civil servant and joined kedi Healthcare about four years ago. It has been a wonderful experience with Kedi Healthcare. Although I have limited time as a civil servant, I still have achieved much with this beautiful company. Kedi health care has awarded me a brand new car and a travelling award to the United Arab Emirates. So am imploring people to join this company because the first step toward success is when you refuse to be a captive of the environment in which you find yourself.

- Mrs. Florence Agbeleye
kedi healthcare testimonies 26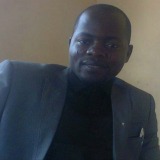 Bolanle Kehinde
I was a hustler for almost six years after my school until I partnered with a beautiful company called Kedi. I was introduced to this business in May 2015 and achieved Star 7 as a consultant within nine months in the company. The company gave me my first car, Toyota Matrix.

As a qualified Star 7, I'm making excess of N500K and above every month. I bought another Toyota Corolla car when I clocked one year and five months. I am just one year and six months in the system, and many lives have been transformed positively through my YES.
Today, I have two Star 7 under me; they are making good money and riding their cars. I have qualified for international travel to Dubai, and I have more than ten people who also have earned a promotion to travel with me. Finally, I challenge everyone to do this business, and within a short period, you will succeed. You can do it better.
- Bolanle Kehinde
kedi healthcare testimonies 27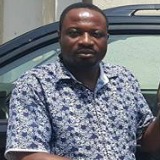 Akinrinade Oluleke
I am a Star 8 consultant. I joined Kedi Healthcare in January 2015. Today, glory to God, I am riding two cars, a corolla sport and a High lander jeep, courtesy of kedi health and wealth business. I have landed properties and living my dream.

- Akinrinade Oluleke
kedi healthcare testimonies 28
Ajediti Korede (KOREA)
I am a B. Tech Agronomist from LAUTECH Ogbomosho. I started hunting for a job after my NYSC, but I couldn't get one until one faithful month in March 2014, when I came across my sponsor, that introduced me to Kedi Healthcare. I did not have money to register, and I borrowed my registration money. But today, my story has changed. In a month, I became a Star 5 consultant and service centre owner; money is no longer my problem. Kedi took me abroad for enjoyment, free of charge. I bought my beautiful car a year in the business.

- Ajediti Korede (KOREA)
kedi healthcare testimonies 29
Mufutau Najeem A.
I joined Kedi Healthcare in 2010 but started the kedi business in 2013 when I saw the overwhelming testimony of my friend. I was an access bank contract staff before the opportunity. I resigned from access bank in 2014 to face the Kedi business squarely. I thank God today that both time and financial freedom are mine.

- Mufutau Najeem A.
kedi healthcare testimonies 30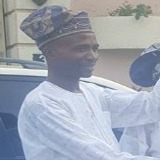 Akinosho Olugbemi
I joined Kedi healthcare on March 17, 2015 (my birthday), when I was desperately in need of an opportunity that could change my life positively. To God be the glory forever and ever. I became Star 7 consultant with kedi healthcare within 11 months in the business. I was celebrated among the Star 7 in one-year car awardees at the kedi 5th Car Award and 10th anniversary, June 18, 2016. Kedi rewarded my effort with the car of my choice, a Toyota Highlander Jeep, plus other benefits. It is Psalm 126 in my life story.

I have not stopped for a day in one network marketing company for ten years. However, they are popular but known for unrealistic results. I will forever be grateful to Almighty God, who gave me the courage to start my network marketing business career again with kedi healthcare. And crown my effort with "UNLIMITED SUCCESS".
I believe that anyone can succeed in life no matter their background if you have a strong belief in God, yourself and other people. My thanks also go to all my team members. Our teamwork makes a dream come true. My special thanks go to my sponsor, my uplines, my mentors and all kedi staff with the management.
- Akinosho Olugbemi
---
You can join our Kedi business opportunity team and enjoy life coaching to gain financial freedom. As your business mentor, you will learn proven offline and internet marketing skills from us to do business effectively.
---
kedi healthcare testimonies 31
Olaosebikan Ahmed
I'm a star 8 consultant in Kedi herbal life business. Since I was brought from Kaduna to Ijabe by my partner's grandma, life has not been easy.
Since I joined kedi, life has been so good. I travelled out courtesy of this business free of charge and had my first car eight and a half months after this opportunity. Kedi has awarded me with a brand new 4runner jeep, and I urge you to join today, and your life will never remain the same.
- Olaosebikan Ahmed
kedi healthcare testimonies 32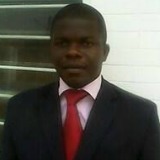 Amusan Oluwafemi
I joined Kedi as security staff at Skye bank at Ila-Orangun. Due to God's wonder for me through kedi, I resigned as a security man last January. I am now a car owner one year after I left Skye bank. In addition, I won N500,000 worth of products for free last year. I thank God that I did not get gainfully employed by the government because they won't be paying me, my wife and my children, as kedi is doing for me. My advice for those who have not joined is that they should not hesitate to do so because life is sweet here.
- Amusan Oluwafemi
kedi healthcare testimonies 33
Abimbola Lawrence Oladipo
I am a Star 7 distributor and joined kedi healthcare in January 2014 when I was in full service of WAEC. I joined not to do the business but because of the personality that introduced me to it in the person of Alhaja Igbalaye. The mummy whom I hold in high esteem. After my registration, I started the business and that same month; I made my Star 3. I brought the products to Minna for consumption.
As I was using the products, I noticed they are very effective. One day, a colleague named Mr Okonji, who was then our accountant, complained of one ailment I shared with him out of the ones I was using. Behold, the following day, it was a testimony. There and then, he registered and made Star 3 that day. That's how the business started.
I retired in February 2015, and by March, Mr Eniola, our leader, processed service centre 348 for me. Since then, the business has started on an excellent footing to the glory of God. I was awarded as one of the best service centres in the just concluded car award on June 18 2016.
- Abimbola Lawrence Oladipo
kedi healthcare testimonies 34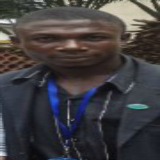 Adeleye Abimbola
I thank God for making me see this opportunity called kedi Healthcare. I was nobody before, but now through kedi, my dream has come true.

- Adeleye Abimbola
kedi healthcare testimonies 35
Ifeoma Felicitas John
I am a Star 8 consultant with Kedi herbal life business. My life has been filled with testimonies since I joined the company. I got a car award from Jeep, had oversea travel and have helped many people to live the life of their dreams with the help of kedi. With Kedi, opportunities are unlimited. Join today.
- Ifeoma Felicitas John
kedi healthcare testimonies 36
Isa Umar
I joined Kedi herbal life business in March 2015, and my life was at its lowest ebb then. I was nobody. I was thirsty for opportunities and grabbed kedi wholeheartedly and with absolute dedication. In a year of joining, my life took an upward dive and turned me from grass to grace.

I am a 2016 car awardee (A Lexus jeep 330), and my greatest joy is putting smiles on other people's faces and transforming lives through Kedi healthcare.
- Isa Umar
kedi healthcare testimonies 37
Anita Sampson
To God alone be all the glory. I'm an Accountant/Auditor by profession. The first time I heard the name kedi was during an audit duty from my upline. I joined Kedi in 2014. Within five months, I qualified to travel to Dubai, which we travelled to last year. In 2015 I qualified for a car collected – a Lexus Jeep GX470. Right now, by the grace of God, I'm among those travelling to Singapore. God used Kedi to restore my husband's health and enrich us. Today I'm known as a Kedi Consultant/Naturopathic Doctor. To God, Alone Be All The Glory. Amen.
- Anita Sampson
kedi healthcare testimonies 38
Adeyemi kehinde (Kenny Kedi)
He joined Kedi's herbal life business nine years ago. He was able to move from zero to a hero in a short time through his simple teaching method and exemplary leadership. He got his first car award in 2012, and the other two followed. He travelled through the company for an all-expenses-paid overseas tour by the company. He was one of eight consultants awarded the villa in the last car award.
- Adeyemi kehinde (Kenny Kedi)
kedi healthcare testimonies 39
Saliu Segun
I partner with Kedi's health and wealth business towards the end of the year 2015. It took me some time to start due to my frustrating months in the former network company I worked.

But saying yes to KEDI brought a turn around to my life. I am a star 7 consultant; within 15 months, I joined kedi. I qualified for an international trip to UAE with all expenses paid by the company. I also have people in my business earning an average of 100 – 200K monthly.
My candid advice to you is to join Kedi today, and you will enjoy the best moment of your life.
- Saliu Segun
kedi healthcare testimonies 40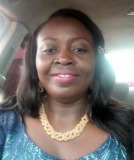 Mantey Akos Keyibue
Ever since l joined the Kedi health and wealth business, my life has never been the same. As a single parent and mother of 2 lovely kids, l worked very hard and tirelessly, making me qualify for a Car award in just ten months.
Healthwise, Kedi products are so powerful that my children and l have never visited the hospital since l joined Kedi. I have treated several cases of health challenges with Kedi products. For example, I treated a kidney failure client referred to Korle Bu Teaching hospital for Dialysis. Her creatinine level was 1361 UMOL. The normal range is supposed to be 70-115. So after taking Golden six, Reishi, Golden Hypha and Cordy Active for just three months, it came down to the average level of 83 Umol. Glory to God
- Akos From Ghana
---
You can join our Kedi business opportunity team and enjoy life coaching to gain financial freedom. As your business mentor, you will learn proven offline and internet marketing skills from us to do business effectively.
---
kedi healthcare testimonies 41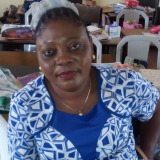 Victoria Savage
I am 50 years old, and thank God for the good health that I enjoy. It was not so in 2011 when I was 42 years old when I experienced a lump in my left breast. I was referred from Ifako Ijaiye General Hospital to Lagos State University for a biopsy test. The test confirmed it to be cancer, and I was booked for major surgery. It is because it has Metastasis, which is cancer spreading to other body parts.
In my next appointment, the Doctor attended to a lady before me. She was experiencing cancer of the anus. The Doctor told her that the tumour had been cleared and that she no longer needed the surgery. She should continue with whatever medicines she's taking. As she left the office, I ran after her and met her before she moved her car. I asked her about the medication that treats the disease, and she told me that she used Kedi products.
I went to the Kedi office, where I was advised to take Kedi Golden Hypha and Reishi for treatment. I started with the Kedi products and continued my clinical checkup, later confirming that the spreading had stopped. I persisted with the Kedi herbal medicines until the report was negative, and it never reoccurred.
- Victoria Savage
kedi healthcare testimonies 42
I am a young graduate approaching life with enthusiasm and lots of hope. I joined the kedi herbal life business in 2013, and today I am a Star 7 awardee with a car of my own. Kedi has given life to my dreams, and I shall tell of its goodness. Join Kedi today.
- Afolabi Opeyemi
kedi healthcare testimonies 43
Lizzy Queen Nwachukwu
My name is Lizzy Queen Nwachukwu, and I had nothing when I joined the Kedi business. I put my hand on so many companies, but it was to no avail. My husband told my pastor that I should become his prayer point because nothing was working on my side. My pastor told him that he shouldn't worry that I am a blessing to him and that God will lift me in due time.
Then my husband saw me as a liability in the house because I could not contribute to the home's welfare, coupled with the fact that we have many children. At those times, I could not boast of N1,000 in my pocket not to talk more about my bank account.
Then, when my husband fell sick with diabetes, his sugar level was up to 480. My sister called from Onitsha and introduced me to Kedi products which are Magilim and Golden Six, which I used on my husband. Then after a short while, my husband became well again. Moreover, my sister told me that Kedi's business is good.
She introduced me to my upline, Mr Rich Adiele. But before then, I was not too fond of network marketing until I realized that the kedi business is a money-making machine.
The first bonus I earned in the kedi business was N700,000; I couldn't believe it like my husband. So that is how I continued this business. As of today, I have collected three cars in this business. Kedi has also sent me to Dubai and Singapore with all expenses paid.
I am happy because Kedi Healthcare is a testimony to my life. It has changed my life and that of my family for the better. I am grateful to God and the management of Kedi Healthcare. You, too, can change your story by joining Kedi today.
- lizzy
kedi healthcare testimonies 44
I am a 76 years old Star 6 Kedi Consultant. I am often called grandma Kedi for my agility and commitment. I believe that success in life is not characterized by age or limited by it. Kedi has given me health, wealth, and the opportunity of helping others. Through me, many people have collected cars and travelled on the bill of Kedi. Kedi is a reliable partner and changing fortunes. Join Kedi today.
- Deaconess J.M. Ilori
kedi healthcare testimonies 45
Kedi herbal life business has played the most positive role in my life and the area of health. Kedi products have kept my family and me healthy. I became Star 6 member within four months that I registered, and the company gave me products worth N500,000 for free. After seven months in the business, I bought a car worth a million naira.
After sixteen months, I started the business and became Star 7, and the company gave me a Honda Pilot Jeep. Lastly, this business allowed me to grow mentally, spiritually and financially. My future is also guaranteed.
- Buari
kedi healthcare testimonies 46
Ganiyu Idris
I started partnering with Kedi healthcare on the 20th of May 2015. Before I joined Kedi, I was a networker with over six years of experience in a company where one works like an elephant and eats like a rat. I thank God for using a business colleague who showed me the opportunity of Kedi healthcare. Today, I am what I am by the grace of God.

- Ganiyu Idris
kedi healthcare testimonies 47
Oluyinka Orimogunje
My name is Oluyinka Orimogunje. I joined Kedi Healthcare in the year 2013 as a poor boy. I honestly had no faith in the company because of the numerous deceitful platforms I had engaged in before. But one thing my upline did was to encourage me until I saw the light constantly. I passionately started working, recruiting and sharing my knowledge with others.

Then like a joke, the earnings started coming in, though very low, but a sure reward for my efforts. My first earning was N3,000; the following month was N17,000, followed by better earnings in successive months. However, I was discouraged at a point because I thought the gains were not enough to pay my bills. Then even while I stopped, the earnings were still coming in as a reward for past efforts. That was when I decided to put in all my endeavours.
Well, the rest is history. I have since crossed the mark of an N2million per month. I have travelled to Dubai, won a ticket to Singapore, and won 3 different cars. This month one of my downlines won a Mercedes Benz ML500 in addition to other awards that my downlines have won. Today I am a comfortable millionaire, owner of 5 different cars and still counting.
- Oluyinka Orimogunje
kedi healthcare testimonies 48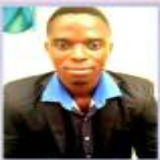 Atunwa Oluwole
I'm Atunwa Oluwole a native of Eruwa Ibarapa East Local Government Area of Oyo State. Before I partnered with the Kedi health and wealth business, I was nobody, but I aim to become somebody in life. I managed to finish my O.N.D, and life was difficult for me. I started looking for a way along the line. I was introduced to a business I thought could rescue me from my situation. Still, all my effort was abortive for six years.

I was introduced to the Kedi network business in July 2016. Within three months, I qualified as a Kedi Star 6 distributor, which allowed me to be eligible for Kedi international travel trip to Dubai, all expenses paid by Kedi.
After one year, I acquired land, which I bought from my monthly bonus. Then, after one year and five months in Kedi, I became a star 7 distributor and bought my first car, Toyota Corolla.
I have helped many people home and abroad with kedi products that work like magic. I believe if my life can be turned around within a few years in the business, it can happen to you, too, even more. Join Kedi today to enjoy a new life.
- Atunwa Oluwole
kedi healthcare testimonies 49
Ugwu Felicitas Ikpeama
My name is Ugwu Felicitas Ikpeama. I joined Kedi herbal life business due to my health challenge and was diagnosed with a kidney infection. All hope of getting cured in Nigeria proved abortive, and my family had already lost hope. My only hope was to fly to the United States for treatment. The preparation was on when God brought Ahmed Alabo, a Kedi distributor. The latter used kedi products to cure his health challenges.

He introduced me to kedi Reishi and Golden Six. Initially, I was sceptical about the products but later gave them a trial. After about three months, while I was still waiting for my Visa, I noticed significant changes in my health. The doctor asked me to run a test to see if the kidney infection was still there. It proved negative.
I registered and became a full kedi member alongside my husband. He left his civil service job to partner with Kedi. Through the help of Isaac Ajisafe, who is now a Star director with Kedi.
Today, I own a car as a Star 7 distributor, and my husband is very close to getting his car. What we could not achieve in so many years we are enjoying now. Kedi has brought us both health and wealth. Join Kedi today and have a better tomorrow.
- Ugwu Felicitas Ikpeama
kedi healthcare testimonies 50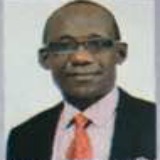 Emmanuel Anyaku
I got acquainted with the Kedi Healthcare business through one of its top distributors. He, at one time, partnered with another pioneer multilevel marketing company I was at initially. I doubted the new ideology, but at some point, I decided to try out this new network since the previous one wasn't worthwhile.
I was absorbed into the system by producing convincing evidence of my status in the pioneer network of Kedi healthcare management. Within the first three months of this business, I was paid N75,000, N90,000 and N150,000, respectively. It completely dispelled all doubts I had previously entertained. These figures in geometric progression are evidence of the company's marketing and compensation plan.
Between 2006 and 2009, I was the first and only Kedi distributor to have been awarded three brand-new cars in one day. I achieved this by recognising my hard work, consistency, and loyalty. The event was witnessed by the former governor of Anambra State, his Excellency Mr Obi, at Sharon hall, a record yet to be surpassed in the history of Kedi Healthcare business.
From 2009 to date, I have received two additional cars and a Deluxe Villa. I have also travelled on an all-expense paid trip to China courtesy of the company. In the previous company I partnered with, making ends meet was different because what I earned as a star 7 distributor was negligible. Also, the car award was not an award but a loan facility deductible from one's monthly loans.
I urge all to get acquainted with this business and work assiduously for the gains. I consider it a revenue-spewing enterprise. The company is incomparable based on a conservative assessment.
- Emmanuel Anyaku
---
You can join our Kedi business opportunity team and enjoy life coaching to gain financial freedom. As your business mentor, you will learn proven offline and internet marketing skills from us to do business effectively.
---
kedi healthcare testimonies 51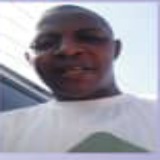 Fagboyegun Yemmy
Mr Fagboyegun Yemmy, Star 7 Awardee, started Kedi herbal life business in 2014 and became a car awardee in June 2018 in Abuja. According to him, in 2015, I qualified for the Dubai travelled Award, and I bought my first car in 2016 before Kedi Awarded me the Jeep in 2018.
I have been using Kedi products to solve many health challenges of people around me and, at the same time, created this as a business opportunity for myself and those around me. Before I joined this Kedi business, I used to hawk Oroki herbal medicine. Still, I found it difficult to achieve some of my dreams. But Kedi business has allowed me to create the wealth I have always wanted with many achievements and benefits.
The secret to my success is that I remain focused, dream, passionate, and committed.
- Fagboyegun Yemmy
kedi healthcare testimonies 52
Rich Adiele
Mr Rich Adiele is an entrepreneur, business owner, public speaker and philanthropist. He has over ten years of experience in the MLM profession with Kedi Healthcare. He has become an expert at showing others how to build a successful network marketing business regardless of their knowledge, qualification and social background. He also holds a Master's Degree in Public Administration.
He has used his knowledge of network marketing to build and develop over a hundred thousand downlines all over Nigeria, neighbouring African countries, Europe and the United States of America.
In 2009 he won an award as the best service Centre manager with Kedi Healthcare. He has also won 5 brand-new cars for himself. Among his other achievements is an all-expenses paid trip to the United Kingdom, Singapore, Malaysia, the United States of America and the Peoples' Republic of China, to mention a few. In 2012 he was among the few Nigerians who won the company's prestigious "Recognition and Villa Awards."
- Rich Adiele
kedi healthcare testimonies 53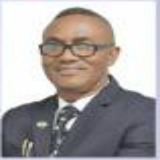 Sunny Chinedu Ojiaku
Sunny Chinedu Ojiaku is a man of the people, an extraordinary entrepreneur, dynamic and industrious. He has been a guru in the MLM business for over 12 years. Emanating from his contact with Kedi Healthcare in 2007 was the turning point in his life.
I won't be surprised if the downlines he has built up in Nigeria and beyond has not surpassed 250,000 marks. He speaks Kedi, drinks Kedi and thinks of Kedi all the time. He established the first regional office east of Niger out of the precinct of the company's head office in Lagos.
He developed one of the best marketing teams traversing all the major cities east of Niger. Within two years, Kedi became a household name in the old eastern region of Nigeria.
Most of the senior members of the Kedi echelon east of Niger thriving in Kedi business were trained and heavily supported by his crack marketing team in Aba.
Through his pioneering effort, many service centres and regional offices have sprung up all over the east's major and minor cities, with healthy competition being the norm.
In terms of achievements, the Guru of MLM business has won several car awards and assisted many in winning cars. He has also travelled almost all over the world as a guest of Kedi Healthcare.
He has extended his business tentacle to the federal capital city. He has also opened a regional office and replicated what he started in Aba. He is one in Africa who has won the house villa award.
He is currently the leading African figure in the Kedi enterprise, a Chairman. He wants all to take advantage of the opportunities Kedi offers to better their lives.
- sunny
kedi healthcare testimonies 54
I joined the kedi health and wealth business with the dream of positively touching other people's lives. It has come into reality by adding value to people's lives in health and wealth.
- Okunade Mojeed Ishola
kedi healthcare testimonies 55
I want to thank God for his goodness and mercy over my life. I suffered an illness that caused asthma and bronchitis for over ten years. It got to a point orthodox medication was no longer working for me. I took several supplements, all to no avail until I contacted Kedi herbal life business through my consultant Anita. I started taking kedi products two years along with the circulatory blood massager. Since then, I have not been to the hospital. I can now do the things I was asked not to do before. As if that was not enough, kedi always gives me monthly bonuses. I am always assured that at every month's end, a considerable amount of money comes into the family. To God be all the glory.
- Paulina Eze
kedi healthcare testimonies 56
I thank God Almighty, who opened my eyes to see kedi Healthcare International on 10th July 2012. I was an (OYES) Osun Youth Empowerment Scheme member. On one faithful day, fortune smiled at me when I met my able leader, Mr Ajala Eniola, and he introduced Kedi healthcare to me. I thank God that within seven months that I joined the business, I bought my first car, and after one year with some months, I built my first house.
So on 21st June 2014, I got a car award from kedi healthcare, a brand new one. Also, today I have the financial freedom to change people's lives and make an impact in my society which is my lifelong goal. Kedi has helped me achieve my dreams. I have been empowered to make an impact in the life of others because I believe that success without a successor is a failure in disguise.
- Ogunleye Kolawole
kedi healthcare testimonies 57
I joined Kedi healthcare in February 2015 after seeing the benefits that this opportunity can offer. In less than two years in the business, I get upgraded to Star 8. A Star 8 position provides me with many benefits. My cars include Lexus Jeep, which the company gave me when I became Star 7 within one year. When I became Star 8 this year, I bought another car and qualified to travel to Singapore. It has been a life-changing experience for me and my team members.
- Ajilore Adedayo
kedi healthcare testimonies 58
I am a Star 7 distributor. I joined Kedi Healthcare in March 2014 through my upline Mrs Anita Samson. Since then, God has used Kedi to change my life and family. God has given us properties through Kedi. My people, kedi, have come to stay and change people's lives. So don't wait any longer. Sign up and join the train of success.
- Pastor Odemuyiwa Olusesi
---
---
We offer health and wealth coaching services. You can request a free session to decide if our services are right for you. Call us on 2348033205456/2348121325411 or WhatsApp or click here to email us.
---
You can join our Kedi business opportunity team and enjoy life coaching to gain financial freedom. As your business mentor, you will learn proven offline and internet marketing skills from us to do business effectively.

---
How to Build a Successful Network Marketing Business
---
Please note that this website maintenance cost is from income generated from our consultancy services. So we only offer a free consultation to those that patronize our products and services.

---
You can be different with proven website ideas to make money in the current state of Nigeria's economy, which has left many individuals and businesses in a financial struggle. 
---
Blogging and Content Marketing Seminar for Wealth Creation
---
Quantum Resonance Magnetic Analyzer Training
---
Contact us to buy the Quantum Resonance Magnetic Analyzer Machine. The 4th Generation costs N60,000; the 6th Generation costs N75,000. The 4th Generation with Massaging cost N75,000, and the Quantum 4.7.0 cost N60,000. 
We also offer medical checks with the machine for N5,000. The diagnosis reports are emailed to clients on the same day. The information analysis is done, and the softcopy is emailed the next day. 
Call/Text/WhatsApp/Telegram us on Mobile: 2348033205456/2348121325411 or send us mail for more information. Click Here.
You can order the book Using Quantum Resonance Magnetic Analyzer + Systemic Application of Kedi Product + How to Take Kedi Medicine By Dr Alfa Y. Price N3,000.
Quantum resonance magnetic analyzer interpretation online pdf is available for sale for N10,000.
Call/Text/WhatsApp/Telegram us on Mobile: 2348033205456/2348121325411 or send us mail for more information. Click Here.
---
---
Olabode Oruku is the chief executive officer of Oruku Alternative Healthcare and Oruku Consultancy Services. He is an author, nutritional and natural healthcare consultant, adverse belief clearing practitioner, and health and wealth coach.
He possesses a Lagos State Traditional Herbal Medicine Board license and understands Chinese traditional herbal medicines. He integrates both pieces of knowledge for the health being of Nigerians.
He possessed certification from Newskills Academy, located in the United Kingdom as a Life Coach. 
He has certification from SiteSell Education based in Canada to teach a brand new continuing education course called "Building A Successful Business Using The Internet." 
Call/Text/WhatsApp/Telegram us on Mobile: 2348033205456/2348121325411 or send us mail for more information. Click Here.
We strive to provide successful information about health and wealth on this website that adds value to YOU in all aspects of life.
---
The 4 Options To Buy Kedi Herbal Products Or Open A Membership Account With N5,500 and enjoy members benefits are:
1. If you're in Lagos, Call/Text/WhatsApp number 2348121325411 or Call/Text/Telegram 2348033205456 for our office address 
2. People outside Lagos should Call/Text/WhatsApp number 2348121325411 or Call/Text/Telegram 2348033205456 for the address of Kedi Service Centre in their states and buy products and enjoy member prices using Kedi No: KN205898 and Names: Olabode Oruku
3. If you want dispatch riders to deliver products to your house address within Lagos State for between N500 to N3,000, which depends on your location. Call/Text/WhatsApp number 2348121325411 or Call/Text/Telegram 2348033205456.
4. We deliver products outside Lagos with either Courier Companies or Transporters for a cost from N2,000 upward.
---
---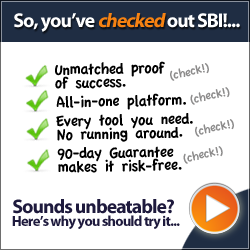 ---
---
---
Kedi Healthcare Price List From 1ST September 2021
---
P.S. We do recommend detoxification of the body system before any treatment to enhance result. The supplements for detoxification generally are Colon Cleanse tea, Constilease, Gastrifort, Refresh tea and Qinghao.

---
---
---
Subscribe Free to Nigeriaweb Success Newsletter For Proven Health and Wealth Information in Nigeria
---
---
---
---
Return to Nigeriaweb Success Home Page 

Return to Best Business in Nigeria Page

---