FREE SEMINAR: How to Start Your Own Business Successfully Using The Internet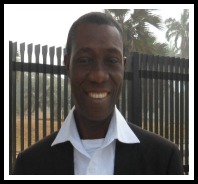 How to start your own business successfully using the internet in Nigeria with low investment to earn six figures monthly online and offline. How one man cracks the code and now earns 6 figures each month. Do you want to know the secret?
Dear aspiring entrepreneur,
My name is Olabode Oruku. I am a successful Nigerian entrepreneur and I want to help people build profitable online and offline businesses.

Over ten years ago, I resigned from one of the major publishing company in Nigeria as the assistant computer manager because like most of us, I am usually broke before the next salary.

I then started and failed in different forms of businesses. Why I failed? Because I lacked proper entrepreneurship skills needed to run a successful business. Also, I needed a mentor to guide me, someone to show me the ropes, tell me what to avoid and what I can use.

During my failures, I reached one of the lowest points in my life; I ended up losing my car, as I didn't have enough money to repay the loan. This left a huge dent within my family affairs, as this left them in a vulnerable position. The little freedom that they had couldn't be enjoyed anymore. Honestly, I struggled to navigate both worlds.

The desire to get out of debts and cater for my family led me to acquire internet marketing skills on starting your own internet business. I learnt that the skills don't work in isolation, you need to know the products that are in demand and understand your competitors.

The key on how to start your own business is to come up with products and services that people need, leverage other people's time, skills and resources, then you can create a viable and profitable business.

I worked hard to master how the internet works and discover products and services that people are hungrily searching for online and offline.

I decided I needed a strategy, a system, one can rinse and reuse on any product or service. So I went into testing mode.

I started with low investments, tested the waters, made mistakes, learnt from them, refined my approach, build, iterate and finally found the perfect solution for people on how to start your own business using the internet. Finally! 

That was the code, and I crack it.
I applied what I learned and started earning a minimum of six figures every month. This knowledge helped me gain financial freedom and gave my family everything that they deserved. Now, I am the owner of nigeriawebsuccess.com. 
I am going to teach you what I learnt on how to start your own business, which will help you gain the financial freedom you deserve.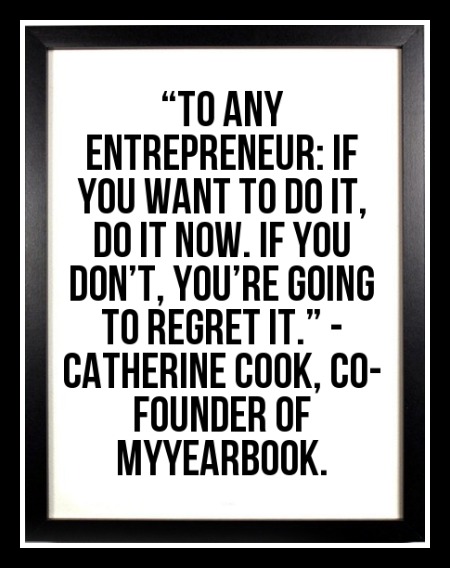 I will teach you, how to start your own business using the internet with small amount of risk and make it successful, so you can:
TESTIMONIES on how to start your own business successfully using the internet
The presentation is fine and interesting. I am encouraged to be positive and to work on my goals.
 – Mr. Godwin
Before the seminar, I had made up my mind not to get into products business opportunity. But after listening to Mr. Olabode Oruku and innovation strategies to do the business successfully, I'll like to be part of it.
-          Mrs Folukemi Ibukun (Real Estate Consultant)
The seminar is beneficial and the business discussed will be helpful to Nigerians that desire financial freedom, especially the youths.  Even if you are not doing the business the tips of how to be successful in any business is more than enough for someone to succeed in Nigeria.
-          Mr. Adegoke Adeoye (Publisher)
The presentation and arrangement was ok and quite intersting. The seminar serves as an eye opener to business opportunities for the 21st century. It acts as a boost to a weakening spirit and helps revive ideas pending to be activated and translate it to success.
-          Mr. Daniel Agboma (Marketing Consultant)
I got enlightened that its always better to have a stream of income that flows when one is asleep. If one does not want to work for people all his life, one has to create steady residual income for oneself.
-          Mr. Paul Opaleye (Entrepreneur)
It's my desire to help as many people as possible on how to start your own business successfully using the internet and gain financial freedom in this economy.
That's why I am not only focusing on online businesses but offline businesses too. I know, in our country there are people that do not use the internet; I want such people to attend too and use my marketing methods for offline strategies.

I am offering you this seminar on How to start your own business with low investment and earn six figures income monthly.
I know you agree that the economy is in a mess and more people are being retrenched every day.

No job is secured nowadays and it's obvious that people with paid job need additional income to live a reasonable standard of living.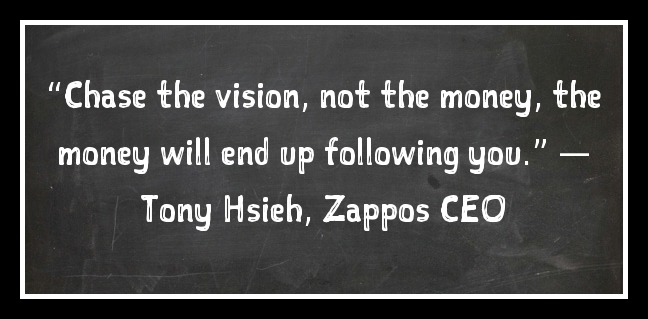 This seminar on 

how to start your own business

 successfully and using the internet shows you a way out…
By attending, you will walk away with:

Proven information on how to start your own businesses, either full time or part time with low investment.
Up to date business strategies, so what you will learn is relevant information that you can use tomorrow to start your business.
Continuous mentoring and strategic partner, so you would never have to feel alone.
You need to be part of this seminar - how to start your own business successfully using the internet.

Date: 4th November, 2017 (Saturday)

Time: 10.00am - 12pm prompt (No African Time Please)
If you will like to attend,  for date and venue details, Send "i will attend  FREE business seminar "Your names" with your phone no TO 08033205456
Spaces are limited so you need to sign up fast, to be part of this seminar on how to start your own business . Fill the form below for future events.
The seminar hall on how to start your own business can contain limited people so spaces are going quickly, you need to reserve a seat now.
I will see you there.

Yours in success,

Olabode Oruku

P.S. These are some of testimonials from real people.

– Nelson Tuedon, C.E.O. Ixora Integrated Services Limited.

The seminar afforded me a unique insight into the untapped possibilities in website operations, particularly from a business perspective in very clear, logical, convincing and simple terms. I could not be better motivated to own a website. 

- Arc. DozieUdechukwu, M.D.  MASTERMARKS Ltd., real-estate-investment-in-nigeria.com

OlabodeOruku is an online consultant to our company MASTERMARKS Group. His service has helped us to boost sales online. His internet marketing training for small business owners is easy to follow (even for beginners), and it works. I would recommend his training to any entrepreneur who wanted to have anything to do with the web.

- DeboAdejana, M.D. Realty Point Ltd., nigeriarealeastatehub.com

It was a pleasure to use Olabode Oruku online training and consultancy services to lay the foundation for our internet marketing department. That step has helped us to own one of the top informative traffic website in real estate industry in Nigeria. I will recommend his service to whoever wants to build a successful online business.

-        Mrs Adeniran Cythia, marketing department, TAC Cabs & Hire Services

I am satisfied with everything being offered in the internet marketing training, coming from theory to practical. It makes everything that was taught very easy to understand. Before this training, I have a different view on social networking website – Facebook, but with the knowledge acquired, I can generate money for our company with Facebook.

Spaces are limited so you need to sign up fast. If you will like to attend,  for venue details, Send "i will attend  business seminar* Your name * email "

08033205456
Fill the form below for future events.

---
Click The Bank Images For Payment Details
---


---
Click here to join our Kedi Wellness Business Marketing Team and enjoy lifetime mentoring, FREE online and offline marketing training to help you succeed in the business.

---
Olabode Oruku is the chief executive officer of Oruku Alternative Healthcare. He is licensed by Lagos State Traditional Herbal Medicine Board and also trained in Chinese traditional herbal medicines. He integrates both pieces of knowledge for the health being of Nigerians.

He is certified by SiteSell Education based in Canada to teach a brand new continuing education course called "Building A Successful Business Using The Internet." 

You can reach him on mobile phone 08033205456, 08121325411 or Click Here To Send An Email.

We strive to provide success information about health and wealth on this website that adds value to YOU in all aspect of life.

---
The 4 Options To Buy Kedi Herbal Products Or Open A Membership Account With N4,000 and enjoy members benefits are:
1.    If you're in Lagos Call/Text 2348033205456 for our office address 
2.    People outside Lagos should Call/Text 2348033205456 for the address of Kedi Service Centre in their states and buy products and enjoy member prices using Kedi No: KN205898 and Names: Olabode Oruku
3.    If you want dispatch riders to deliver products to your house address within Lagos State for between N500 to N1,500 which depends on your location, Call/Text 2348033205456.
4.    We deliver products to outside Lagos with either Courier Companies or Transporters for a cost between N1,000 to N2,500.
---
---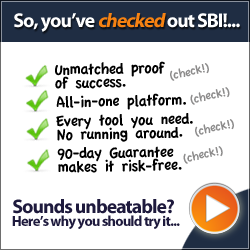 ---
---
FREE SEMINAR: How to Start your own business and Make it Outrageously Profitable: Click Here For Details
---
For the best internet marketing training program to build a successful business in Nigeria Click Here

---
Kedi Healthcare Price List From 1ST April 2017
---
P.S. We do recommend detoxification of the body system before any treatment to enhance result. The supplements for detoxification generally are Colon Cleanse tea, Constilease, Gastrifort, Refresh tea and Qinghao.

---
---
---
Subscribe Free to Nigeriaweb Success Newsletter For Success
Information on Nigeria
---
---
---
Business Education in Nigeria: If you are interested on how to start your own business, acquiring practical business education is the way to go. It's this knowledge that will give you wealth so that you can benefit from those things that make life worth living. 
Business Ideas: If your business ideas come up with a good product, but you lack the marketing skill to display it to potential clients that may buy from you, then you have no business.
Business Nigeria Opportunity: The key on how to start your own business is to  start seeing problems as an opportunity to move forward. That way you start attracting more business opportunities to yourself. And the easier it becomes for you to gain financial freedom.
Business Opportunities in Nigeria If you are wondering how to start your own business, the best bet is to learn how to create information products. Presently, there are many Nigerians that have turned their lives from rag to riches by becoming an information entrepreneur. 
Business Perception:How to start your own business, your business perception goes a long way to determining your success or business failure. Here is an analogy to buttress my point.  In the olden days, sailors feared to venture far into the distant ocean because they thought the earth was flat as a table. They thought that when they reach the edge of the earth,  they would slip down and perish in the bottomless ocean. We know today that this is not true.
Entrepreneurship Development: I hope the information on how to start your own business with how Dr. Mike Adeniyi Ishola Adenuga, chairman of Global communications who is one of the most successful entrepreneurs in Nigeria, is using power of persistence as a ladder to moving forward in business will be a tonic to you.
Entrepreneurship Education: If you are interested on how to start your own business, you must understand that formal schools like university, polytechnics and colleges cannot provide you such knowledge.
Entrepreneurship Definition: Most probably, you have heard people asking about entrepreneurship definition several times before and also about the need for more people to give it serious consideration. If you are one of the uninitiated, you might have wondered what it's all about. In this piece, we will attempt to make the concept clearer and expose some associated benefits.
Entrepreneur Ideas: If you are searching for entrepreneur ideas to expand the scope of your business, or you are not one yet but currently brooding on what business venture to invest in, then you have already made the right move in trying to find resources that will help guide you accordingly.
Growing a Small Business: In a developing country like Nigeria, small businesses make up the lifeblood of national development as it is the major source of livelihood for millions of households, even as they play an important role in providing goods and services directly to the consumers.
Law of attraction: is a natural principle that you can apply to attract success to your business. As we know, without success no business can survive, so this information on business education in Nigeria should interest you.
Low cost business ideas: There are many things that the prospective business owner needs to put into consideration. Firstly, there must be a profitable idea in mind on how to start your own business in order to create value, meet specific customer needs and translate into money for the entrepreneur. 
How to attract good luck to your business like most successful entrepreneurs are doing is the information I will share with you on this page. I will focus on success entrepreneurs like Sunny Obazu-Ojeagbase, Larry Izamoje and Robert Kiyosaki.
Network marketing seminar contributed immensely to my success as a Chinese herbal health consultant and a successful network marketer. The features that make Kedi healthcare seminar worthy are the quality of lecturers, conducive environment, the inclusion of testimonies by clients that have got treated with their herbal medicines, etc.

Persistence in Business: The importance of persistence in business can never be over-emphasized. If you have the best of vision or idea for a business, you may still never be able to attain the success you desire without being persistent at what you do.
Residual income is the continual inflow of cash through a business venture that does not require the additional efforts of the business owner, once the initial system has been established. 
Starting your own business is one of the proven ways to gain financial freedom. Another option is to get a lucrative employment package that comes with a huge pay packet, and then working to ensure that this pay is not only sustained but is increased from time to time so as to meet with changing economic realities. 

Successful Entrepreneurs: These 9 traits are common with successful entrepreneurs In Nigeria. I hope you will find the information helpful to your business. Let's get started.
Small Scale Business in Nigeria: One of the factors contributing to the failure of business in Nigeria is because some owners lack integrity. In order words, these entrepreneurs are not sincere with their customers.
Starting a business or even raising a family, be it in getting an education, having an employment, is all for a purpose. Everyone in life is motivated by something, all life's pursuit. We might not spend most of our time thinking about this purpose, but in our daily work, we have that innate knowledge that the small accomplishments from today's efforts add up to something bigger that we are building for tomorrow.
Small Business in Nigeria The logical way to gain financial freedom is to start a small business in Nigeria. It has been observed that most Nigerians that are wealthy started with a small business which they gradually nurture to a big corporation. 

Small Business Tips If you are searching for small business tips on how to start your own business successfully, the information I am about sharing with you will be useful. It's a practical business education in Nigeria.
Starting a business in Nigeria is the way to go if you truly desire financial freedom in the present economy. With the continued problems in getting a paid job, downsizing and bankruptcy in the economy, many Nigerians are looking for alternatives. It's not surprising that the trend in the economy now is to become self-employed. Unfortunately, most people taking this bold and positive step are failing. Why?

Work From Home: KEDI HEALTHCARE, a work from home business opportunity, during its 5TH Car Award and 10TH anniversary awards 100 brand new cars, land, 8 villa and an array of exquisite gifts to her noble distributors. It's a practical business education in Nigeria.
What is business opportunity or how to start your own business opportunity in Nigeria? By just taking a look around, you will see the stark differences between the rich and the poor. 
---
Return to Nigeriaweb Success Home Page 
---